False EU referendum claims 'not important,' didn't influence outcome – Brexit secretary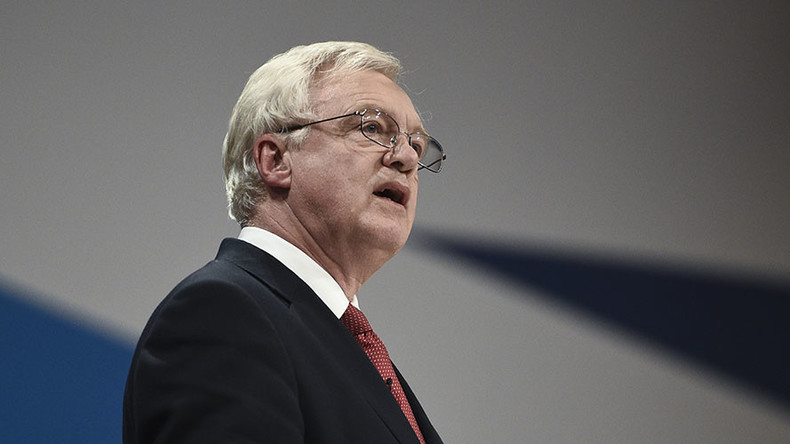 Although mistruths were claimed by both sides of Britain's EU referendum, such "hyperbole" was unimportant and did not influence the outcome, the UK's Brexit secretary has claimed. His comments came as the leader of the pro-Brexit party UKIP resigned.
Speaking at the Conservatives' conference in Birmingham on Tuesday, Brexit secretary David Davis admitted that claims made by both sides of the referendum couldn't be "repeated on oath."
Stopping short of calling the claims "untruths," he said there had been "a lot of hyperbole," but stressed that the campaign likely couldn't have been conducted any other way, as it incited a passionate response from both the Leave and Remain camps.
Read more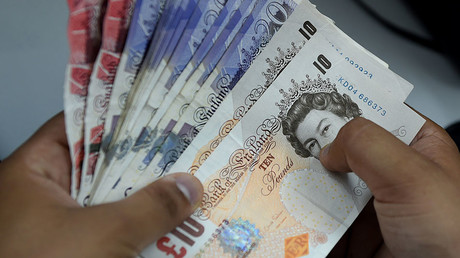 "It's such a big issue and it inspired such passions," Davis said.
"What is important is not what is said. It's whether it's challenged, in the first instance, and then the British public can make a judgment," he added.
The Brexit secretary also admitted he had made "a little bit of money" on the referendum result, after placing a bet on the outcome.
The Remain campaign has accused pro-Brexit leaders of lying about facts and figures concerning Britain's relationship with the EU.
Polls conducted in mid-June showed that half of the British public believed the pro-Brexit claim that the UK pays £350 million (US$445 million) a week to the EU, despite that figure being disproven.
Liberal Democrat MP Tom Brake has accused Davis of trying to brush the Leave campaign's conduct "under the carpet."
"The brazen lies of the Leave campaign had a huge impact, they cannot simply be brushed under the carpet," he said, as quoted by The Independent.
"We must hold this Conservative Brexit Government to account and ensure any final deal is put to the British people."
The chair of the UK Statistics Authority, Sir Andrew Dilnot, said last month that he was disappointed that the pro-Brexit leaders continue to make this claim, as it is "misleading and undermines trust in official statistics."
READ MORE: UK to begin EU exit process before end of March 2017 – May
However, the Remain campaign has been accused of promoting its own mistruths, particularly a claim that trade, investment, jobs, and lower prices coming from EU membership is worth £3,000 (US$3,819) per year to every household. Though it cited a Confederation of British Industry (CBI) figure, that number was found to be unreliable, as it was based on a selection of studies produced at different times and designed to answer different questions.
Meanwhile, the leader of the pro-Brexit UK Independence Party (UKIP), Diane James, resigned from her post after just 18 days in the role.
"I will not be formalising my recent nomination to become the new leader of the party," she said in a statement posted on her Twitter account.
"It has become clear I do not have sufficient authority, nor the full support of all my MEP colleagues and party officers to implement changes I believe necessary and upon which I based my campaign," she added.
James took over the role in September, following the resignation of Nigel Farage. She vowed at the time to ensure that the Conservative government did not negotiate a soft Brexit.
Britain shocked the world and defied global forecasts in June when it chose to leave the EU in a 51.9 percent to 48.1 percent vote. Prime Minister Theresa May has said she will formally start the Brexit process in the first quarter of next year.