'Brexit' energy drink launched by Polish businessmen 'not a political statement'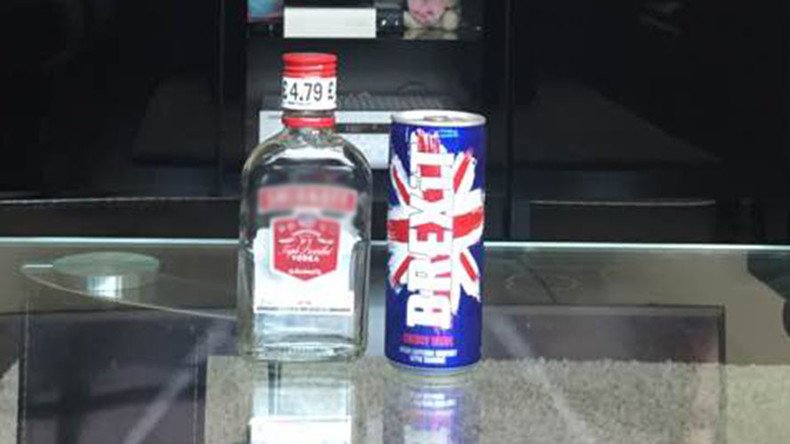 Two Polish businessmen living in Britain have launched their own energy drink called 'Brexit' "for a laugh" following the EU referendum.
Pawel Tumilowicz and Mariusz Majchrzak, who are based in Prestwich, Manchester, say they produced the drink for a "bit of fun" and not for any political reason.
Tumilowicz told the Manchester Evening News: "People keep asking us whether we were trying to make a political statement or anything like that.
"We weren't at all. We just thought it was quite a cheeky name so we went with it.
"It seems to be working too. Our business is doing well.
"It's a new business and it's a different type of product. It's a great energy drink and I think people really like it … and not just for the name.
"It's quite tasty, you know."
Attacks on foreigners have reached unprecedented levels since June's Brexit referendum.
The murder of Polish factory worker Arek Jozwik in Harlow in late August shocked the country. Jozwik and a friend were allegedly attacked by a group of teens outside a pizza restaurant because they were immigrants. Six youths thought to be linked to the murder were arrested.
Hours after a public vigil for Jozwik, two other Polish men in their 30s were attacked by a group of men next to a pub in Essex.
Last month, a Polish woman miscarried after being kicked in the torso by a man after he followed her to her car and allegedly assaulted her in a Milton Keynes supermarket.
Polish people have also experienced vandalism to their homes and shops since the Brexit vote, and a Polish center in London was targeted with anti-migrant graffiti.
However, Tumilowicz, who moved to Manchester 12 years ago to work as a security guard, says he has not experienced any hatred directed towards himself or his family in the wake of the EU referendum vote, and is optimistic about Britain's future.
"I honestly don't think Brexit is going to change that much for us. I'm not worried at all.
"All of my family are here and my children were born here. Manchester is home to me. I love it here."
He added: "You hear about people having bad things said to them because they are Eastern European but I have never had anything like that said to me.
"We come here, we work and we pay our taxes. I don't think people have a problem with us."
You can share this story on social media: