London mayor launches inquiry into foreign ownership of property market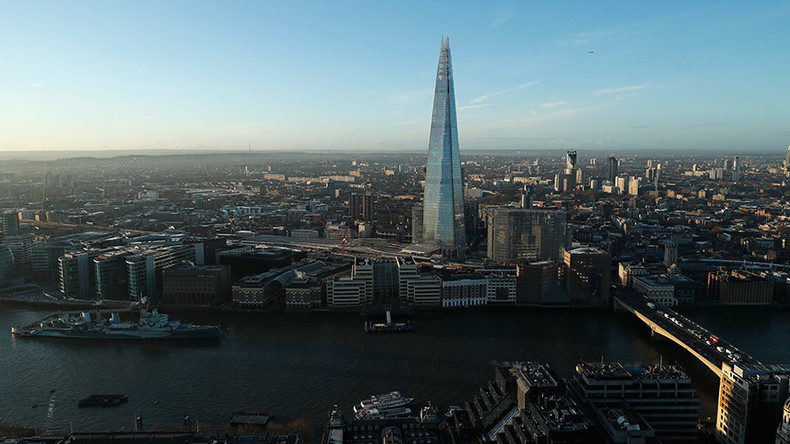 London Mayor Sadiq Khan will launch an inquiry into foreign property ownership as house prices in the British capital continue to skyrocket.
Khan said Londoners have "real concerns" over the number of properties being bought by overseas financiers.
"It's clear we need to better understand the different roles that overseas money plays in London's housing market, the scale of what's going on, and what action we can take to support development and help Londoners find a home," Khan told the Guardian.
"That's why we are commissioning the most thorough research on this matter ever undertaken in Britain – the biggest look of its kind at this issue – so we can figure out exactly what can be done."
The initiative was welcomed by politicians and housing campaigners, who say the thousands of properties left empty by overseas owners are driving gentrification and boosting prices owing to shortages in housing stock.
"Thoroughly welcome Khan's inquiry into foreign ownership – we don't know as much as people think on this," Edward Clarke, an analyst for housing think tank Centre for Cities, wrote on Twitter.
In May, the Guardian had also exposed the case of the 50-storey riverside luxury complex in Vauxhall, south London, where more than 60 percent of the 214 flats are in the hands of foreign property owners. In fact, one in four of the apartments at the address are owned by companies based in offshore tax havens, while many more lie empty.
Thank God Sadiq Khan starting enquiry into foreign buyers of London homes left empty adding to our housing crisis. Something must be done

— Jasmine Dotiwala (@jasminedotiwala) September 29, 2016
According to real estate agent Savills, more than 7 percent of all residential purchases in London in 2014 were made by foreigners for investment rather than residential purposes.
"Londoners need reassuring that dirty money isn't flooding into our property market, and ministers must now make all property ownership in London transparent so we can see exactly who owns what," said Khan.
Since 2004, an estimated £200 million worth (US$260 million) of ill-gotten gains has been laundered through British property.
London property prices have gone up by more than 12 percent over the last year, making a cool 20 percent profit the year before that.
You can share this story on social media: