Brexit 2017? Increasingly likely Article 50 will be triggered early next year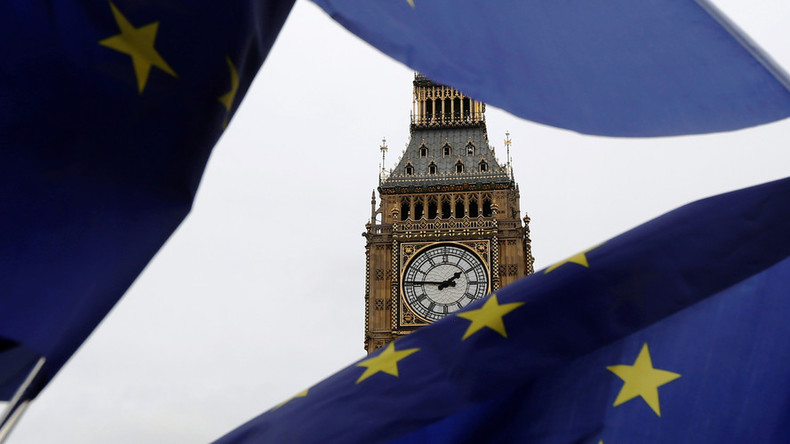 Growing evidence indicates the British government will invoke Article 50 to trigger Brexit early next year, despite Prime Minister Theresa May refusing to comment on a timetable.
May reportedly told Martin McGuinness, Northern Ireland's deputy first minister, she would get the ball rolling "early next year," it emerged on Tuesday.
Speaking at an event at the Labour Party annual conference in Liverpool, Sinn Fein's McGuinness said: "I asked her about when she will trigger Article 50 of the Lisbon Treaty [and she said] that she was going to do it not this year but very early next year.
"So we are working on the basis that early next year, the article will be triggered," he said, Politics Home reports.
May is believed to have made similar comments to Donald Tusk, president of the European Council, when the pair held talks at 10 Downing Street earlier this month.
"Prime Minister May was very open and honest with me," Tusk said at a summit in Slovakia, according to Bloomberg.
"She declared that it's almost impossible to trigger Article 50 this year but it's quite likely that they will be ready maybe in January, maybe in February next year."
Foreign Secretary Boris Johnson was publicly admonished by the UK government last week for saying Article 50 would be invoked between January and May 2017.
Speaking to the BBC, he said it would seem odd if British citizens ended up voting in the European Parliament elections in May 2019, indicating he thought the government should trigger the two-year process by May 2017.
"If you think about it there are obviously Euro elections coming down the track. I think people will be wondering whether we want to send a fresh batch of UK Euro MPs to an institution which we are, after all, going to be leaving."
He made similar comments to Sky News, saying: "We are talking to our European friends and partners in the expectation that by the early part of next year we will see an Article 50 letter."
However, Johnson's comments were shot down by a government spokesperson, who said: "The government's position is clear.
"The prime minister has said she will not trigger Article 50 before the end of the year. Ultimately it's her decision."