Politics of violence: Leaked Labour email warns ideological rows could end in conference punch-ups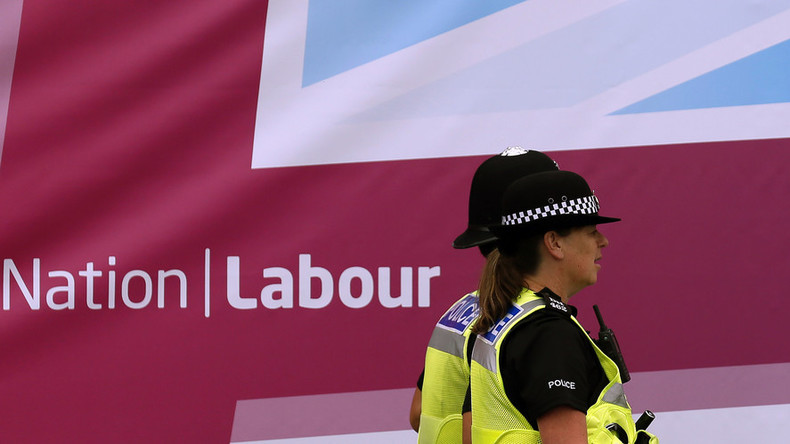 "Violence" could erupt at this year's Labour conference according to a leaked email advising staff on what to do if the party's ongoing disputes turn into fistfights.
Jeremy Corbyn's critics and his unrelenting supporters are taking to the ring this weekend as party members assemble in Liverpool to discuss policies for the year ahead. Results of Labour's leadership race will also be announced on Saturday, where Corbyn is expected to once again come out victorious.
Read more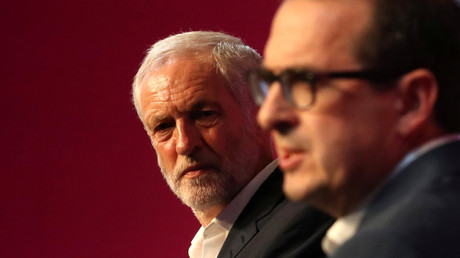 But as the relationship between Corbynistas and moderates has been spoilt by public rows and a string of abusive online exchanges, party officials are now taking extra precautionary measures.
"We know some of you have concerns over facing aggressive or potentially violent behaviour and we wanted to inform you of what to do if you feel anyone is acting in this manner towards you," an email sent around the party's office read.
"Your safety and wellbeing is of utmost importance to the Labour Party.
"We understand that people can become angry when they feel that matters about which they feel strongly are not being dealt with as they wish, if that anger escalates into aggression towards you, we consider that completely unacceptable.
"The Labour Party will not accept or tolerate any potential violence or aggression towards our employees, and any such act/behaviour should be reported immediately and will result in appropriate action or sanctions."
An emergency hotline number was attached to the memo, as well as tips on how to deal with threatening situations.
Labour MP and anti-Corbyn campaigner Ruth Smeeth confirmed she would be bringing a bodyguard to the conference after receiving death threats on social media.
The best hope for Labour is Corbyn dying. And that is sad.

— Miss Politics (@Pooolitics) September 22, 2016
"I will have someone with me", the Jewish politician told the Sun newspaper. "I haven't felt the need to do this before, but it is a sensible security precaution for obvious reasons at the moment. But I've been to conference every year since 1999 and I'm not going to stop going now."
"We do not comment on leaked documents," a Labour spokeswoman said.