Israel has right to exist, but so do boycotts against it - Labour leader Corbyn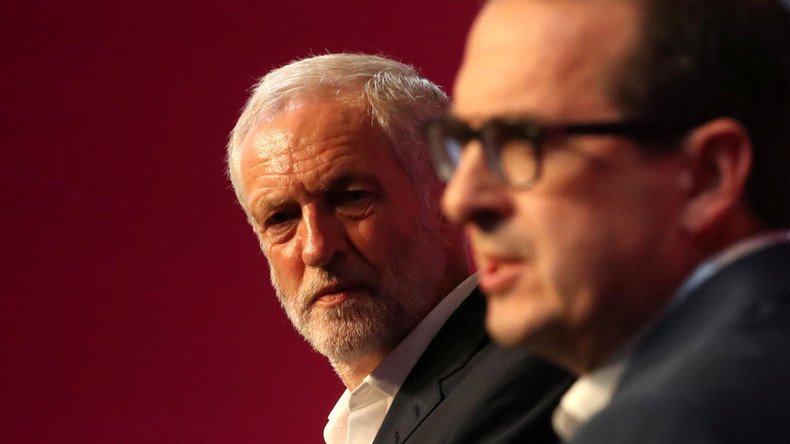 Opposition leader Jeremy Corbyn told Labour supporters that although he agrees Israel has a right to exist, "reasonable" boycotts of goods manufactured in illegal settlements should be encouraged.
In the final Labour leadership hustings on Sunday at a Jewish community center in north London, Corbyn also confirmed tougher rules on anti-Semitism would soon be voted on by the party during its annual conference.
"It is right that consumers can send a message to a government saying your products that are produced in the settlements, which are illegal, should not be sold in the open market," Corbyn told the audience.
Asked what he "admired most" about Israel, the Labour leader said: "I admire the separation of legal and political powers, and the system of democratic government. And the technical and industrial achievements it has made, as well as in medicine and technology."
Leadership challenger Owen Smith, on the other hand, said he was "not in favor" of boycotts. But when faced with the question of what he admired in Israel, Smith offered "a very entrepreneurial set of people," leaving many observers shocked at the imprudent use of the stereotype.
A review of racism and anti-Semitism in the party was conducted by human rights barrister Baroness Shami Chakrabarti this year and found no major issues to report. But many MPs were dissatisfied with the results. Smith himself suggested that if he were to win the leadership contest, he would push for a second investigation.
Labour's National Executive Committee will now look into plans to treat racial and religious prejudice inside the party as seriously as political betrayal. Both Corbyn and his opponent hope the new rules will reach the party's annual conference, which starts this weekend in Liverpool.
"I want there to be space in the party for everybody to be able to raise the issues they want, whether they are supporters or Israel or critics of Israel," Corbyn said.
The debate came mere days after Israeli Justice Minister Ayelet Shaked accused Boycott, Divestment and Sanctions (BDS) activists of terrorism. The campaign is mostly based in Britain and promotes the ban on products made by Israelis living in settlements in the West Bank that are considered illegal.
"BDS is another branch of terrorism in the modern age," Shaked told a conference in New York.
You can share this story on social media: