Military force alone against ISIS will just push it to Africa or Asia – MPs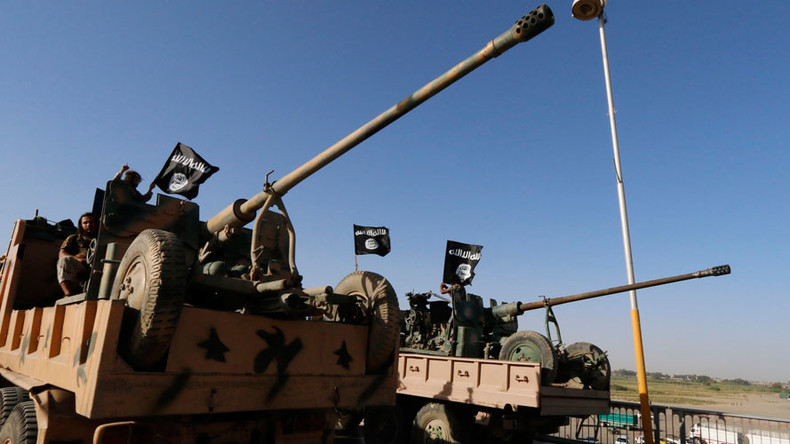 The success of airstrikes against Islamic State (IS, formerly ISIS/ISIL) in Iraq and Syria may be undermined unless military force is coupled with political progress in the region, a committee of MPs has warned.
The Commons Defense Committee said that the government needs a "grand strategy" to defeat the terrorist group. Taking territory by force was "necessary but not sufficient," the cross party committee warned in a report published on Wednesday.
Though the committee said UK airstrikes in Iraq were effective in winning back militant-held territories, it noted that without coordinated political reform IS could be replaced by other radical Islamist groups.
"Assuming Daesh [IS] is squeezed out of both countries, we have to focus too on what happens next - both in other countries to which Daesh may migrate and in Syria especially where there is no shortage of other Islamist groups, just as dangerous, which are planning to take control," committee chairman Julian Lewis, a conservative MP, said in a statement.
The report also suggested that if forced out of Iraq and Syria, IS is likely to form affiliate groups in Africa or Asia.
Lawmakers warned that while substantial progress was being made in Iraq, the situation in Syria is "much less certain."
UK fighter jets have been launching airstrikes against IS in Iraq since September 2014, and parliament voted to extend the mission to Syria last winter.
There have been 550 Royal Air Force (RAF) missions in Iraq but just 65 in Syria, according to the committee's report.
Responding to the report's findings, a government spokesperson said, "Daesh can't be defeated by military means alone, which is why our strategy tackles its finances, propaganda, flow of foreign fighters and evolving terrorist threat.
"We're supporting the Iraqi government to deliver stabilization, reconciliation and reform, and are working with international partners and the UN towards a political settlement in Syria."