Scam 'every 15 seconds' in Britain as financial fraud soars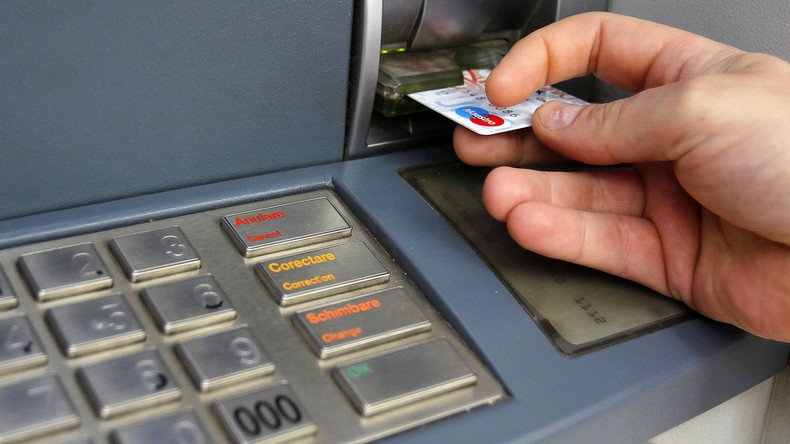 A financial scam takes place every 15 seconds across Britain, according to Financial Fraud Action (FFA), which says fraudsters are using increasingly developing sophisticated tactics to trick people out of their money.
FFA says there were more than 1 million cases of card, check, phone or online fraud recorded from January to June. That is a 53 percent rise on the same period last year.
Scammers are directly targeting customers through email deception, known as phishing, and phone and text-based scams, known as vishing and smishing.
Many are pretending to be from legitimate bodies such as banks, utility companies or customs. Other fraudsters are hacking into email accounts and then posing as the builder, solicitor or tradesperson that the consumer has legitimately employed.
Katy Worobec, director of FFA UK, says in some cases, fraudsters pose as police officers on the phone or on someone's front doorstep, saying the victim's account is at risk and that they need to urgently transfer their money into a "safe account."
Some con artists even send couriers to a victim's home to collect bank cards, Worobec warns.
She told the Press Association people should not feel under pressure and "react by doing something you wouldn't normally do if you were to stop and think about it."
In response, FFA, along with major banks and financial services providers, has launched a campaign called Take Five which encourages people to think before handing over personal details.
City of London Police Commissioner Ian Dyson says fraud and cybercrime account for nearly half of all crime.
"Pausing for a short moment and asking ourselves, 'Is this a safe thing to do?' will go a long way to thwarting the fraudsters that prey on people's trusting nature."
Research for the campaign found 73 percent of people claim they are aware of fraudsters' methods, but more than a quarter (26 percent) admit they still provide personal details to people claiming to be from their bank.
The most common reason for respondents sharing their details was because they felt the person seemed genuine, while some felt pressured. Others were busy and wanted to get people off the phone quickly.
More than a third (37 percent) of people thought they were being scammed during the conversation, but still continued with the transaction.
Losses are often refunded by banks, but not in every case, as people are often embarrassed to admit they have been a victim of fraud. For cases involving transfers of money, the banks sometimes refuse to refund customers on the basis that they made the payment voluntarily.
You can share this story on social media: