Sacked BBC journalist who refused to prioritize Prince George's birth wins £51k in court
A BBC journalist who was allegedly fired in large part for prioritizing a report on the anniversary of violence in Sri Lanka over the birth of Prince George has received £51,428 in compensation after suing the news outlet for unfair dismissal.
Chandana Keerthi Bandara, 57, was in charge of overseeing the publishing of stories on July 23, 2013 – the day after Prince George was born. However, he said he chose not to prioritize the royal birth, partially because it clashed with the anniversary of Black July – a wave of anti-Tamil violence which led to hundreds of deaths in Sri Lanka in 1983.
Although Bandara reportedly resisted pressure from BBC management to cover the story on Prince George, he eventually gave in, the tribunal heard. The article was published online at 12:08 p.m.
Bandara, who had worked for the BBC for 18 years, went through disciplinary proceedings and was found guilty of gross misconduct and given a written warning, The Telegraph reported.
Read more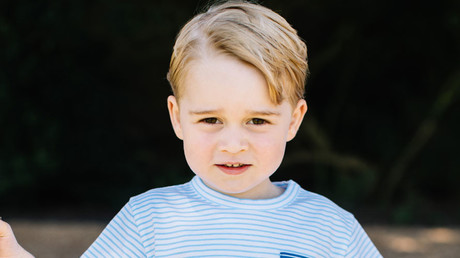 But just over a year later, on August 15, 2014, Bandara was fired after further allegations about his behavior were made. Those allegations included making a derogatory reference to a co-worker and shouting at others.
Although most of the behavior claims were either proved or partially proved, the tribunal determined that the written warning given over the royal baby coverage played a large part in his dismissal.
The tribunal ultimately found that the written warning was too severe a punishment for Bandara, describing it as "manifestly inappropriate."
"We are satisfied that [BBC manager] Mr Gonis was significantly influenced by the fact that Mr Bandara did not have a clean disciplinary record," Employment Judge Vivienne Gay said, adding that an "inappropriate warning" played a part in Bandara's dismissal.
She noted, however, that the tribunal was "satisfied that there was a culpable conduct which contributed to the dismissal."
For that reason, Bandara's award and the main part of his compensation were cut by 75 percent. He was ultimately awarded £51,428 (US$67,056) and an additional £1,200 ($1,564) in costs.
In additional to his unfair dismissal claim, Bandara also claimed his sacking was related to racial discrimination, stating that he was unfairly targeted because of his views on Tamil people being persecuted by the Sinhalese-dominated government of Sri Lanka.
However, that claim was unsuccessful, with the tribunal finding that his dismissal was not race related.
Responding to the ruling, a spokeswoman for the BBC said the news outlet "takes disciplinary matters very seriously," adding that it is "disappointed with the outcome of this unfair dismissal claim."