Britain has right to protect its borders, May to tell UN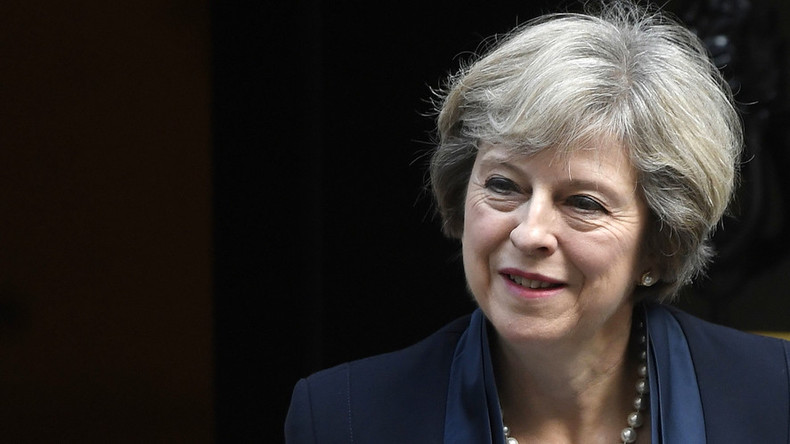 Britain has "the right" to control its own borders, Prime Minister Theresa May is expected to tell world leaders at a major UN summit in New York, as she dismisses calls to provide more legal migration routes into the country.
May will urge world leaders to do more to distinguish economic migrants from refugees fleeing war and persecution. Making it easier for economic migrants to reach Western countries could worsen suffering, she will argue.
The summit marks the beginning of two years of negotiations on a new global policy for migration and refugees. As part of this process, leaders are set to sign a declaration this week committing them to the protection of migrant and refugee rights.
The prime minister will argue for enshrining the "first safe country" principle in any new agreement. The policy would require refugees to claim asylum in the first safe country they reach in an effort to stop "onward flows of illegal and uncontrolled migration."
Ahead of the summit, May said: "Across the world today, we are seeing unprecedented levels of population movement and we need to work together to find a better response, which focuses our humanitarian efforts on those refugees in desperate need of protection and maintains public confidence in the economic benefits of legal and controlled migration.
"This is an urgent matter – more people are displaced than at any point in modern history and it is vital that we provide ongoing support for those people most in need of protection."
The gathering includes a UN General Assembly meeting helmed by Secretary General Ban Ki-moon and a leaders' summit hosted by US President Barack Obama on Tuesday.
Over the weekend, former Labour Foreign Secretary David Miliband called on the UK government to quadruple the number of refugees it will take in.
Miliband, who now heads the International Rescue Committee, urged Theresa May to do more.

"Wealthy nations must share responsibility with low and middle-income countries, who host 86 percent of refugees.

"They must increase refugee resettlement for the most vulnerable. Resettlement is not a substitute for upholding rights to asylum, but it offers a legal route to hope — and escape from people smugglers," he told Sky News on Sunday.
May is also set to announce an increase in Britain's aid spending on migration and support for host countries.
Her proposals seemingly contravene calls repeated by faith leaders, leading economists and humanitarian and refugee organizations including Oxfam, Amnesty International and the Refugee Council to soften the UK's migration policy.
You can share this story on social media: