UK won't meet pledge to resettle 20k Syrian refugees by 2020 – MPs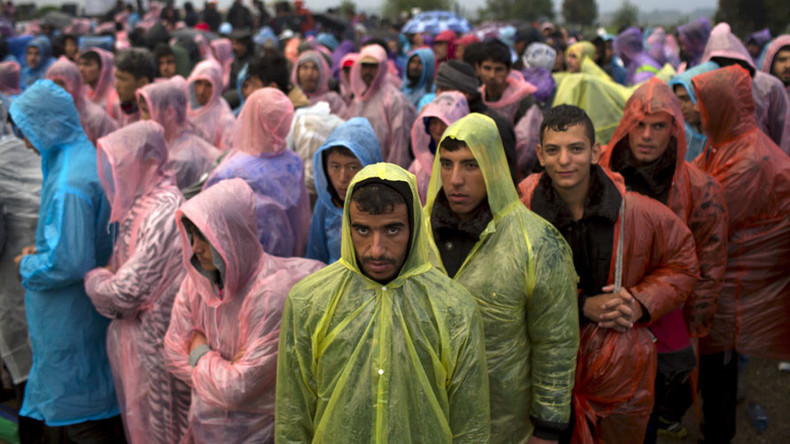 The British government is not on track to meet its promise to accommodate 20,000 Syrian refugees by 2020, a group of MPs has warned.
The Home Affairs Select Committee said progress on resettling refugees has been slow. Just 2,000 Syrian families were resettled at the start of the second quarter of 2016. Until the final period of 2015, no more than 53 refugees arrived in any one quarter of the year.
The report comes days after it was revealed that the UK's new prime minister, Theresa May, scrapped the 'minister for Syrian refugees' role invented by her predecessor David Cameron.
May quietly made the change when she moved Richard Harrington, the first and only occupant of the ministerial post responsible for Syrian refugees, to become the new pensions minister in her Cabinet reshuffle.
The cross-party Committee also said a more recent commitment by Cameron to resettle 3,000 child refugees from camps in Europe, including Dunkirk and the Calais 'Jungle,' was at risk.
"We remain concerned about the Government's ability to increase capacity sufficiently to meet its commitment to resettle 20,000 Syrian refugees by 2020, and the separate commitment to resettle thousands of unaccompanied children, which the Government has rightly made," the report states.
The MPs also raised concerns about growing delays in decisions on asylum claims, with "the number of applications received outstripping the number of decisions made." More than 34,000 applications were pending a decision at the start of 2016.
The Committee also made note of asylum seekers who are wrongly returned to the countries they fled.
"An unacceptably high number of asylum applications are being dealt with inappropriately, resulting in people being returned to countries like Eritrea, which the Government knows is unsafe, or successfully appealed," the report states.
It goes on to state that a success rate of almost 90 percent for Eritreans appealing unsuccessful asylum requests showed they had been "incorrectly refused."
Iranian asylum seekers have more than half of appeals against refusals upheld.
Lisa Doyle, head of advocacy at the Refugee Council, told The Independent that the system is leaving people in "limbo."
"It's extremely concerning that so many people are still waiting for a decision on their asylum claim, years after first applying. Behind these statistics are individuals, many of whom will have suffered extreme trauma, forced to live day to day in uncertainty while they await the outcome of what could be a life or death decision," she said.
May's spokesperson has said the ministerial role for settling refugees will be fully absorbed by other departments, and that the government is still "fully committed" to receiving 20,000 refugees by 2020.