'Armed man' detained after threatening firefighters at scene of London balcony collapse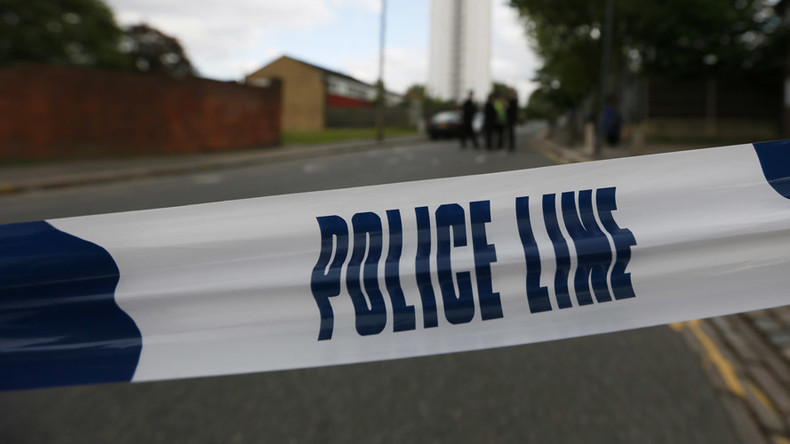 A man has been detained after being involved in a standoff with police at a block of flats in Waterloo, central London, where a balcony collapsed earlier on Friday morning.
Scotland Yard said a man had "threatened" police officers and firefighters, saying he had a gun, when they attended homes in Windmill Walk to help residents after a balcony collapsed.
However, no weapon was seen.
Emergency sercices were called to the block of flats beside the Young Vic Theatre at 9.30 am local time on Friday morning. About 30 people had been evacuated from the area after the balcony collapsed.
A man has now been arrested.
Armed officers had surrounded the area for about three hours during the stand off, and fire engines were on standby.
"The area is all cordoned off. There are armed police all over the place. It's a bit scary," a resident told the South London Press.
"The police have been going around the building, I think trying to get his attention.
"It started when a fire engine tried to get near the building but had trouble reaching it. Then two more arrived. We were told at the time it was someone trying to jump off their balcony. Then we were told he had a hand grenade. It is obviously someone quite desperate.
"There are a lot of people live [sic] in the building, so I am concerned for their homes."
A Metropolitan Police spokesperson said: "Local police officers were in attendance at a block of flats in Windmill Walk, where they were assisting the London Fire Brigade with a collapsed balcony.
"Whilst at the location officers were threatened by a man who imitated he was in possession of a firearm. At this stage a firearm has not been seen.
"Officers retreated and armed officers have been deployed to the location, where they currently remain.
"There are no reported injuries and no shots have been fired."
A London Fire Brigade spokeswoman commented on the situation to the Evening Standard.
"Firefighters were called to a block of flats on Windmill Walk in Waterloo after a concrete balcony on the third floor of the building collapsed onto floors below," the spokesperson said.
"Approximately 20 to 30 people were evacuated from flats within the block and set up a safety cordon as a precaution. Nobody was injured by the collapsed balcony."