Swedish prosecutors will interview Assange at Ecuador's London embassy Oct 17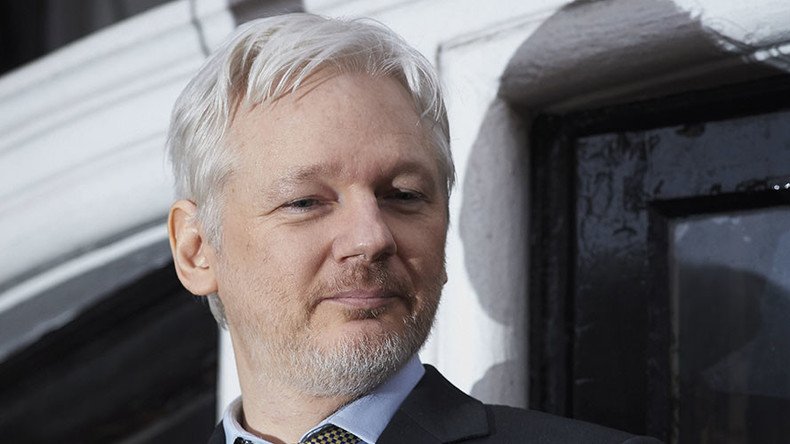 WikiLeaks founder Julian Assange is to be interviewed on October 17 at the Ecuadorian Embassy in London, say Swedish prosecutors.
The questioning will be conducted by a prosecutor from Ecuador, however Chief Prosecutor Ingrid Isgren and a police investigator from Sweden will also be present and are expected to ask questions through the Ecuadorian.
"I welcome the fact that the investigation will move forward," said the Swedish director of prosecutions, Marianne Ny.
The results of the inquiry will be reported from Ecuador. The Swedish prosecution will then decide whether to pursue the investigation further.
Last month, the Ecuadorian Embassy confirmed it would allow prosecutors to question Assange. He has been living under virtual house arrest at the Knightsbridge address since June 2012 to avoid possible extradition to Sweden.
Assange is wanted by Swedish authorities over allegations of sexual assault and rape, which the 45-year-old denies.
In February, a UN Working Group found that Sweden and the UK were violating Assange's rights by detaining him without charge, and called for his release and compensation.
"The Working Group on Arbitrary Detention considers that the various forms of deprivation of liberty to which Julian Assange has been subjected constitute a form of arbitrary detention," said the group's head Seong-Phil Hong.
"The Working Group maintains that the arbitrary detention of Mr. Assange should be brought to an end, that his physical integrity and freedom of movement be respected, and that he should be entitled to an enforceable right to compensation," Hong added.
You can share this story on social media: