'Extremist' children under 10 referred to UK de-radicalization programs daily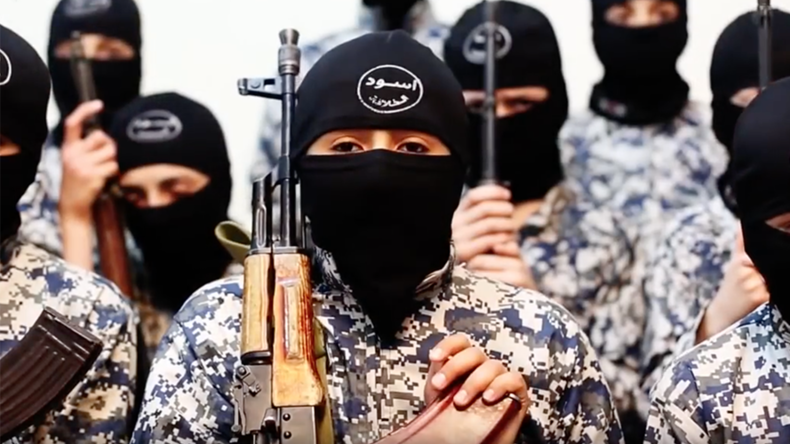 Efforts to stem Islamic and far-right extremism in the UK have led to children under the age of 10 being referred to government de-radicalization programs on an almost daily basis, new figures show.
A total of 4,611 people, around half of them children and teens, have been flagged up for possible intervention in the past year to stop them falling under the influence of extremist ideologies.
The figures have jumped 75 percent since last year, when local authorities - including schools and councils - were given a statutory duty to stop people being drawn into terrorism, known as the Prevent strategy.
Islamic extremism is involved in 70 percent of those referred, while 15 percent of cases are related to far-right ideas, figures released under the Freedom of Information Act show.
In the year to June there were 2,311 referrals to the government's de-radicalization Channel scheme for under-18s, up 83 percent, including 352 cases of children aged nine or under, or an average of one per day.
The Channel program, which is voluntary, is part of the government's wider anti-terrorism strategy and was set up following the 7/7 attacks in 2005 to identify people vulnerable to extremism.
The controversial anti-extremism Prevent strategy set up last year has led to a huge increase in young people being referred. The program has been criticized by human rights groups for making Muslim pupils feel unwelcome in schools.
In one of several case studies highlighted by charity Rights Watch UK, a 17-year-old was questioned by police under the strategy for supporting the Palestinian cause, and a 16-year-old with learning difficulties was referred to the program for borrowing a book on terrorism from the school library.
In another case, an eight-year-old boy was questioned by British authorities after his teachers mistook a slogan on his T-shirt for Islamic State (IS, formerly ISIS/ISIL) propaganda.
Raffaello Pantucci, director of international security studies at the Royal United Services Institute, told the Telegraph high-profile cases of British teens heading to Syria or Iraq to wage jihad had made people more aware of the risk.
"I suspect it's a case of people being more alert to the issue.
"If we have stories in the press about children as young as 13 going out to Syria and Iraq, then they become more alert to the problem.
"We have seen a growth in quite young people going out to fight in these places.
"I think we are seeing a very downward trajectory in terms of the ages of people who are participating in extremist activity."
The new figures come as a mother who was captured by IS in Iraq has spoken out about how her son was brainwashed to kill for the terrorist group from the age of three.
The woman, who is now living in Britain and is identified only as Maryam, described how a Saudi emir manipulated her son, Hassan.
"Every day the emir would take Hassan with him. He would teach Hassan to hit me and other people. Once he took a dagger and tried to stab me in the back. Whatever the emir did, he copied."
Children are thought to have been used in at least two suicide bomb attempts and IS has issued propaganda footage showing them committing atrocities.
A spokesperson for the Home Office said: "We have a duty to challenge, at every turn, the twisted narrative that has exploited some of our vulnerable young people.
"Many referrals to the program require no further action, some are referred to other services for support, while for others receiving support through Channel is the right option.
"Like safeguarding mechanisms for other risks such as child sexual exploitation, vulnerable children deserve to have the support they need."
You can share this story on social media: