Corbyn rushed by Question Time audience while Smith awkwardly ignored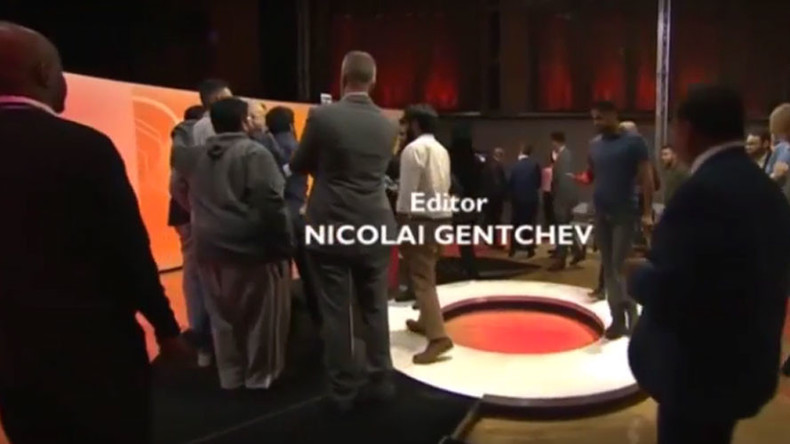 UK Labour leader Jeremy Corbyn won the debate against his challenger for the leadership of the Labour Party, Owen Smith, if the audience's response at the end of BBC's Question Time is any indication.
The showdown featured Smith attacking Corbyn on behalf of the pro-Israeli lobby while Corbyn sarcastically thanked his party colleague for offering him a "non-existent job" if he resigned from Labour.
Throughout the debate, Smith was criticized on social media for his attacks on Corbyn and his calls to ignore the results of the Brexit referendum.
Once it was over and the credits rolled, the audience conducted an impromptu American-style caucus and made a direct path to the popular Labour leader for a selfie.
To add insult to injury, Smith appeared to think one audience member was on his way over to him, but was awkwardly ignored by the man who was heading towards his rival.
The visual display of Corbyn's popularity was a little awkward for the BBC, who have sought to paint the Labour leader as unpopular, along with the rest of the UK's mainstream media (MSM).
The anti-war leader remains popular despite the best efforts of the MSM and the Blairite wing of the Labour party.
Corbyn's ability to attract big crowds and his anti-establishment credentials have drawn comparisons to Vermont Senator Bernie Sanders, although his supporters will be hoping for a better outcome.
Corbyn is being challenged for leadership of the Labour Party after a host of resignations from senior members and a vote of no confidence among its MPs.
The winner is expected to be named on September 24.