'F**ked up in fields': 'Hundreds' of illegal raves planned after London superclub shuts (UPDATE)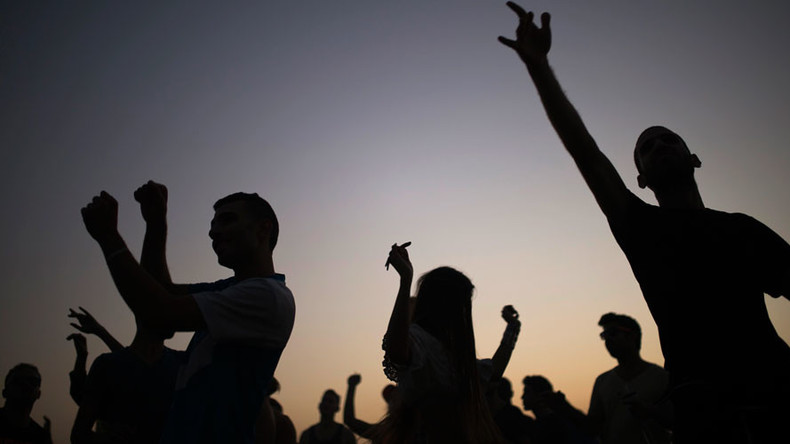 More than 170 illegal raves are planned in London this weekend following the closure of the nightclub Fabric, with organizers saying the authorities should "expect an uprise in kids getting f**ked up in fields."
UPDATE: Dear readers, last week RT UK was among several media outlets in the UK to pick up this story from the satirical website Wunderground. Here's a very serious follow up comment from our British senior web editor:
"The story you are about to read is not true but is in fact based on a satirical article written on the satire website Wunderground. Something we, disappointingly, spotted a little too late at RT.com/UK. But we have decided to keep the original version of the story in place, because accountability is important to us, and also because it offers some important lessons. Firstly, always double-check your sources. Secondly, if an editor who is fast approaching his 40th birthday suggests a story about raves and club culture, it is probably best to ignore him."
The iconic club was shut down permanently this week because of a "culture of drug use." The closure follows the second Metropolitan Police review of Fabric in two years, and the deaths of two 18-year-old men who reportedly took the psychoactive drug MDMA on the premises this summer.
Read more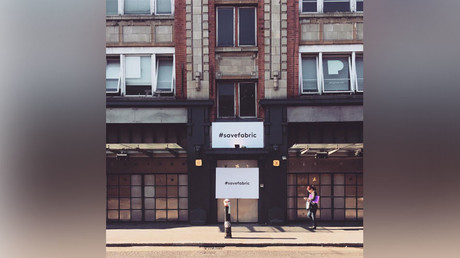 Rob Neville, a spokesperson for the London Rave Scene, says the closure of Fabric will push a "generation of ravers" to put on illegal events in "abandoned warehouses, derelict flats, farms and parks across the city."
"If Islington council and the Metropolitan Police think that closing Fabric will prevent thousands of people from taking drugs and listening to techno, they're well and truly mistaken. You should see all the plans for this weekend."
"Any vacant space you can think of will be occupied with a very, very, very loud sound system and hundreds of people on drugs," he told electronic music news website Wunderground.
"If the old bill thought Fabric couldn't handle its drug problem very well, you wait until they need to employ ten thousand extra bodies to cope with the demand of closing down illegal raves."
Neville believes the closure of Fabric is a "premeditated, malicious attack" to turn the Islington site into luxury flats.
Following Fabric's closure, London's mayor Sadiq Khan issued a statement saying that London has lost "50 percent of its nightclubs and 40 percent of its live music venues" over the past few years, adding "this decline must stop" if London is to remain a 24-hour city.
He also noted that the "issues faced by Fabric point to a wider problem of how we protect London's night-time economy."
Raver Millie Dalston told Wunderground that she's looking forward to a new era of illegal raves around the capital.
"Of course Fabric being closed is extremely sad but we've all seen the documentaries about rave culture in the eighties and nineties and I simply cannot wait to get that phone call at 10 pm on Saturday night telling me where I want to go.
"We have so many options this weekend. London will be one ginormous rave zone and I can't wait to be part of it."