EU leaders 'frustrated' with 'completely unrealistic' Brexit strategy, warns Czech negotiator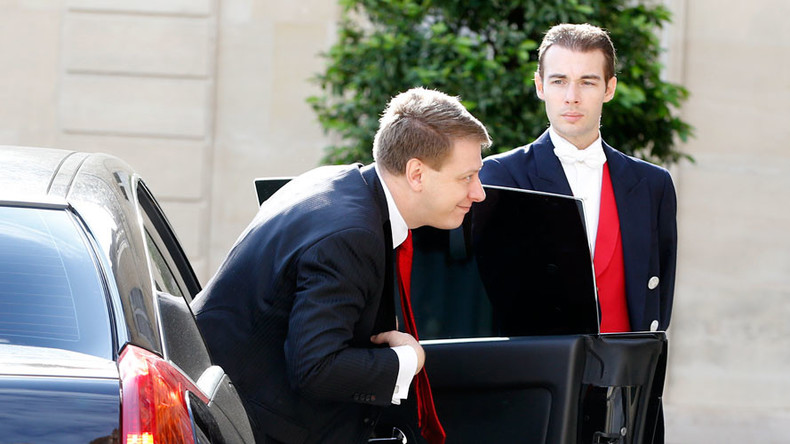 Britain's hope of leaving the EU but retaining access to the single market is "completely unrealistic," a top Czech minister has said.
State Secretary for EU Affairs Tomas Prouza warned there was a slim chance UK financial institutions and other firms could keep unhindered access to the economic bloc without making key concessions.
The UK would need to contribute to the EU's budget, grant access to workers and submit to legislative oversight in order keep single market access, he said.
Prouza's warning comes as the head of eurozone finance ministers, Joroen Dijsselbloem, also urged Britain to "make up its mind" on when to start formal exit procedures.
UK Prime Minister Theresa May has so far released little information as to how her government will approach Brexit.
The PM has refused to say whether she will push for access to the single market and has kept quiet as to when she will trigger Article 50 and begin formal exit proceedings.
London's wavering over Brexit has annoyed many in Europe, according to Prouza, who leads the Czech Republic's team preparing for an EU without Britain.
"There's a lot of frustration among the EU leaders, because what you sometimes hear from London is completely unrealistic," he said.
"They will have to give up on some things. The very basis of diplomacy is reciprocity, and that's something they need to understand."
Prouza said ministers in Britain demonstrated a lack of understanding about the workings of the EU in their Brexit goals.
A key misunderstanding is over the EU's 'four freedoms' – the free movement of labor, goods, services and capital.
"The second problem is that there isn't enough willingness to believe what the ministers are being told by civil servants. They're being told things they don't like," he added.
The minister said it was unlikely that British banks would be able to keep their 'passport' granting them access to services in EU countries without tariffs.
In order to retain such access, UK financial institutions would need to remain under supervision from the EU's banking watchdogs.
"I'm very curious if the Brits will be able to say that the Bank of England will still be supervised by the ECB and the European Banking Authority.
"But unless they do that, I don't see any reason why we should accept passporting for an institution about which we have no idea how well it's supervised."
Eurozone finance chief Dijsselbloem said on Friday Britain should trigger Article 50 as soon as possible in order to avoid damaging its economy.
"For the Brexit process, it really is up to the British to make up their minds, in terms of when to start and how to get it on the road," Dijsselbloem told reporters in Bratislava before a meeting of the Eurogroup countries using the euro currency.
"I think, in the end, it will be the British economy that is damaged most, which I don't hope for but, I mean, this is my concern."