Nigel Farage attacks PM Theresa May for scorning points-based immigration system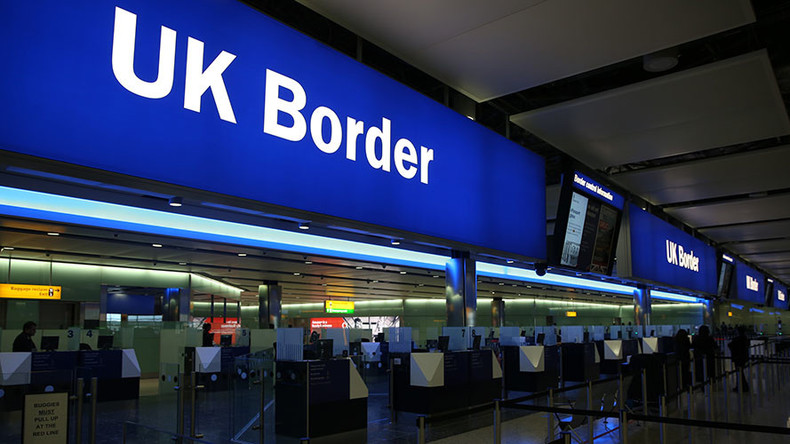 Former UK Independence Party (UKIP) leader Nigel Farage has berated Prime Minister Theresa May for dismissing proposals to create an Australian-style points-based system to control immigration after Brexit.
May, who was the longest-serving home secretary in generations before she entered Downing Street, said there is "no single silver bullet" to the question of immigration.
"You have to look across the board, you have to look at the whole range of issues, not just how you bring control through the rules we have for people coming in, but also making sure you are rooting out abuse in the system and obviously dealing with people if they are discovered here illegally," May said at the G20 summit in China.
"One of the issues is whether or not points-based systems do work, and so forth.
"What I say is the voice of the British people was very clear. They wanted control in the issue of the movement of people coming in from the European Union. They didn't want free movement to continue as it has done in the past. We will be going out there to deliver on that."
During her six years in the Home Office, May promised to lower net migration to the UK to less than 100,000 people per year. The target was never met.
Euroskeptic Farage was not appeased by May's words and took to social media to vent his displeasure at May's "backsliding."
"Theresa May's track record on immigration as Home Secretary was appalling and her comments rejecting an Australian-style points system really worry me," Farage said in a statement.
Theresa May says there's no 'silver bullet' in dealing with immigration. This shows she knows the difference between migrants & werewolves.

— Liam Kirkaldy (@HolyroodLiam) September 5, 2016
"There is already huge anxiety out there in the country regarding Theresa May's reluctance to trigger Article 50. Her rejection of the type of migration system so many went out there and voted Leave to see implemented indicates serious backsliding.
"Those of us on the Leave side were perfectly clear in campaigning for strong border controls outside of the EU. The people were clear in wanting a points-based immigration system which is why so many went out and voted to Leave the European Union. Any watering down from that will lead to real anger.
"If the establishment think they can stitch-up Brexit then they better be ready for the huge electoral consequences from a British public who on June 23rd voted for radical political change and now expect it to be delivered without failure."
Theresa May's track record on immigration as Home Secretary was appalling. Her comments rejecting an Australian-style points system worry me

— Nigel Farage (@Nigel_Farage) September 5, 2016
However, migrant support groups have backed the PM's scorn for Farage's preferred immigration model.
Joint Council for Welfare of Immigrants chief executive Saira Grant told RT: "We are pleased that Theresa May agrees with JCWI's position that an Australian points-based system will not work for the UK.
"There is already a form of points-based immigration system in the UK for non-European migrants. It is extraordinarily complicated and difficult to administer. It is confusing for Home Office officials and migrants alike, leading to many wrong or delayed decisions and a general lack of trust in the system."
Boris boo-boo
The point-based system was often touted by Foreign Secretary Boris Johnson on the Leave campaign trail. But the once-staunch Brexiteer has since softened his tone, saying Polish immigrants are welcome in Britain.
The former mayor of London told students at a British Council language school in Poland that Britain "looked forward to welcoming them to Britain in a few years' time."
Despite the United Nations Committee on the Elimination of Racial Discrimination finding "anti-immigrant" rhetoric from politicians such as Johnson to blame for the rise in hate crimes recorded following the Brexit vote, the Old Etonian insisted there is "no room for xenophobia" in Britain.
You can share this story on social media: