Polish migrants will flee UK after Brexit, says Poland's deputy PM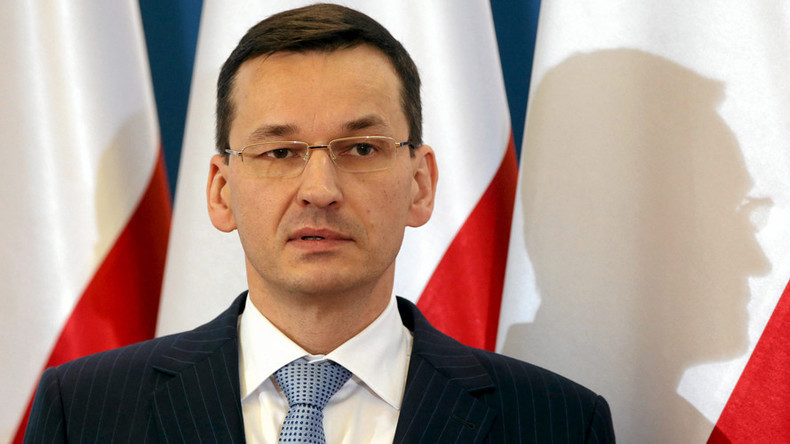 Poland's deputy prime minister predicts thousands of Poles living in Britain will leave after Brexit. The forecast comes amid rising anti-immigrant sentiment in the UK.
Mateusz Morawiecki estimates almost a quarter of all Polish citizens living in the UK will return to their home country when Britain leaves the EU.
He cited a growing economy and low levels of unemployment in Poland as draws for reverse migration.
Although the deputy PM did not mention anti-immigrant hate crime as a reason for Poles returning home, he did say it will pose "a question mark" in many Polish families in Britain.
Police are treating an attack on two Polish men by a gang of teenagers in Essex last Saturday as a hate crime.
Factory worker Arek Jozwik, 40, died from head injuries on Monday, while a 43-year-old man is being treated for suspected hand fractures and bruising to his stomach.
The pair were attacked in Harlow after leaving a pizza shop at around 11:30pm local time. Police have arrested six teenagers in connection with the incident.
Morawiecki is visiting Britain to meet with International Trade Secretary Liam Fox to discuss Polish-British economic ties.
Speaking to BBC Radio 4, the deputy PM said: "I believe there will be many people coming back [after Brexit].
"I don't know how many but apparently there are some 900,000 now in Great Britain. I think a couple of hundreds of thousands may come back over the next five-10 years.
"Poland has now a very low level of unemployment, a highly educated staff and businesses are growing as nowhere in Europe."
Asked about Jozwik's death, Morawiecki described it as a "very sad day, a sad event."
"I hope it will never happen again, but yes, this will pose a question mark in many families, Polish families, in Great Britain."
Polish Prime Minister Beata Szydło condemned hate crimes against Poles in the wake of Brexit as "despicable."
You can share this story on social media: