Hundreds of refugee children go missing in UK in last 5 yrs – report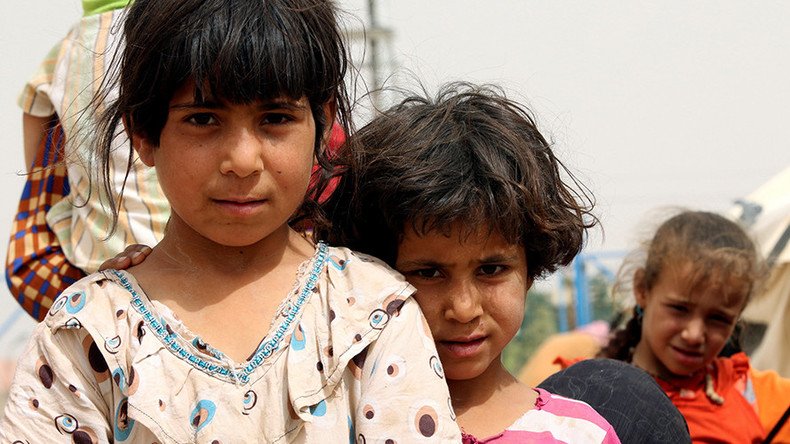 Hundreds of children who came to the UK as refugees have gone missing, prompting fears that they are being sexually exploited or have been sold by human traffickers, according to government data revealed by The Independent.
UK authorities have no information about 360 refugee children, according to the figures obtained by the paper from the Home Office under the Freedom of Information Act.
A total number of 9,287 children have arrived to the UK as "unaccompanied minors" over the past five years. Eighty-one of the 360 vanished children have been missing for five years, a further 77 disappeared four years ago and 87 others disappeared off the radar three years ago.
The government has "failed" to ensure the safety of the minors who arrived unaccompanied to the UK, and they are "being let down by a system which is meant to keep them safe," campaigners and MPs say, according to The Independent.
Refugee children in the UK are most commonly sent to children's homes or are placed with a foster family. Social workers are obliged to constantly check on them by arranging meetings and making phone calls.
Unfortunately, the problem is not uncommon in Europe.
It's been revealed earlier that 10,000 child refugees have gone missing across Europe since they registered with local authorities, Europol's chief of staff told the Observer newspaper in January. Italy has 5,000 missing refugee children, while in Sweden this number has reached 1,000, he added.
In Germany, at least 8,991 refugee children under 17 were no longer in contact with authorities as of July 1, German daily Neue Osnabrücker Zeitung recently revealed, citing figures received from Germany's Federal Criminal Police Office (BKA). The figure has doubled since January, with most of the missing children being under 13 years of age.
A spokeswoman for the BKA said that not all of the missing children are necessarily in danger.
"In many cases, these children's disappearances are not haphazard, some of them are traveling to visit their parents, relatives or friends in other German cities or even in other European countries," the spokeswoman told the newspaper, adding that upon their return their families often forget to inform authorities, and so the names of the "missing" children remain in the database.
You can share this story on social media: