Some 9,000 refugee children reported missing in Germany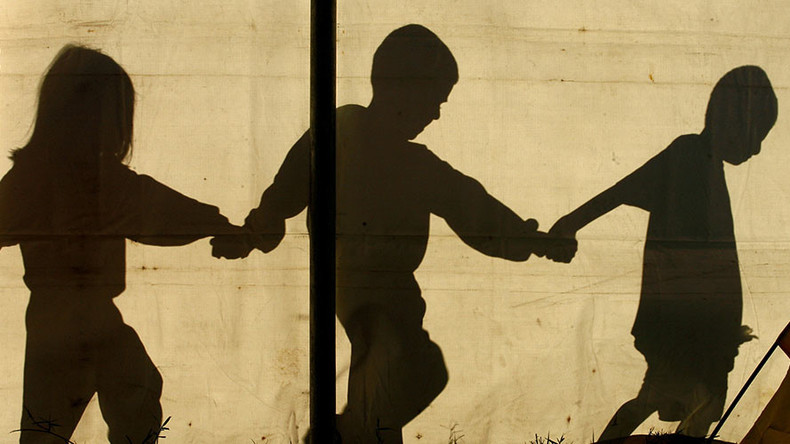 Up to 9,000 refugee children and teens had been reported missing as of July 1, according to Germany's federal police. The figure appears to have nearly doubled since the start of the year.
At least 8,991 refugee children under 17 years of age are no longer in contact with authorities according to figures revealed by Germany's Federal Criminal Police Office (BKA) at the request of German daily "Neue Osnabrücker Zeitung." In January this year only 4,749 were known to be missing. While most of the missing are in their teens, 867 of them are said to be under 13 years old.
A spokeswoman for BKA noted, however, that not all of the missing children are necessarily in danger.
"In many cases, these children's disappearances are not haphazard, some of them travel to visit their parents, relatives or friends in other German cities or even in other European countries," the spokeswoman told the newspaper, explaining that after they eventually return, families often do not inform authorities of the fact and the names of the 'missing' children remain in the database.
READ MORE: Berlin breaks contract with refugee housing firm over 'child-guillotine' email jokes

Apart from that, there is the problem of multiple registrations when kids move to a different region, or after losing IDs, with their names often spelled differently, which results in doppelgangers in the system. Thus most disappearances are thought to be harmless.
"We don't have evidence that some of the missing minors may have fallen into the hands of criminals," the spokeswoman stated.
She also defended her heavily-debated policy of welcoming and integrating migrants, and shed light on a set of new measures aimed at curbing their numbers, including some toughing laws aimed at human trafficking. An initiative is also in the works to better integrate refugees that qualify for asylum.
Last year, over 5,800 refugee kids were recorded missing in the country. While authorities failed to explain their disappearance, the head of domestic intelligence warned at the time that Islamist recruiters could be specifically targeting refugee minors.
Germany's Green party also spoke out, slamming the government for not taking seriously "the dangers of forced prostitution and exploitation."
EU police agency Europol, at the start of the year said that up to 10,000 unaccompanied refugee minors have gone missing after arriving in Europe. Half a year later, they did not issue fresh figures, but recently said the number is now much higher.
READ MORE: Almost 96,000 unaccompanied minors sought asylum in EU in 2015 – agency

Germany is expecting an estimated 300,000 new refugees this year. German Chancellor Angela Merkel on Sunday assured the public that her Federal Office for Migration and Refugees (BAMF) is ready to cope with these numbers in an interview with Germany's ARD Channel.
You can share this story on social media: