Recruiters' prime target: Almost 6,000 refugee minors vanished in Germany last year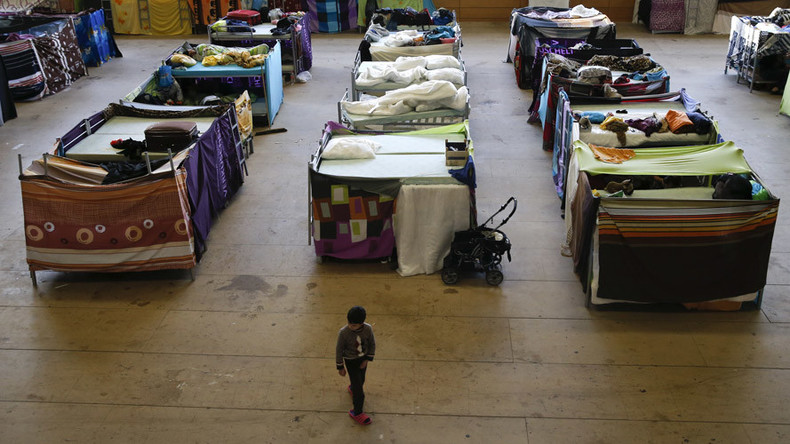 More than 5,800 refugee kids have been recorded missing in Germany in 2015. While authorities have failed to explain their disappearance, the head of domestic intelligence has warned that Islamist recruiters are specifically targeting refugee minors at an alarming rate.
Some 5,835 refugee minors vanished in Germany in 2015, a new report carried out by the Funke Mediengruppe newspaper stated on Monday. As many as 555 of them were under the age of 14. Only 2,171 of the 8,006 initially reported missing refugee kids ever turned up again.
Most of the vanished minors came from Afghanistan, Syria, Eritrea, Morocco and Algeria, the Interior Ministry told the newspaper but did not give an explanation for the cause of the alarming numbers.
The probe was launched in response to an inquiry sent to the German Parliament. Green Party politician Luise Amtsberg slammed the government for not taking any action regarding the problem. She said the authorities are not taking seriously "the dangers of forced prostitution and exploitation."
"It is sad that 5,835 unaccompanied teens and children went missing last year and the government has not been on alert," Amtsberg told the Westdeutsche Allgemeine Zeitung (WAZ) on Monday.
A warning was made later by the country's head of domestic intelligence and President of the German Federal Office for the Protection of the Constitution who said that an increasing number of refugee minors fall in the hands of Islamists or criminals. Refugee kids are most vulnerable to end up as recruits of the terror cells or criminal gangs, Hans-Georg Maassen said according to Die Welt.
"Salafists and other Islamists are trying to recruit refugees to their ranks," Hans-Georg Maassen warned. "We have already registered 300 attempts to start a conversation. I am particularly worried about many unaccompanied minors. This group is targeted most of all."
Recruiters are specifically "hunting" for physically strong young men capable of carrying out "dirty work", dealing with drug smuggling, theft and assaults on people.
"When refugees come here, they have no money. And they are shown how they can quickly get money without education. The need makes it possible, many of the refugees don't know a word in German and are very sensitive, if someone starts to speak with them in their language," Berlin senior public prosecutor Sjors Kamstra said, cited by the newspaper.
Nearly 5,000 child and teenage asylum seekers have gone missing from refugee homes since the start of 2016, according to a spokesman for the German Federal Criminal Police Office (BKA) and the newspaper Frankfurter Rundsch. Police, however, said at the time that the figures could be distorted.
The president of the German Child Protection Agency, Heinz Hilgers, already warned back in February that lone children could be "easy targets" for criminal gangs: "They have a disease that many people around the world have: that for them it totally does not matter how they make their money."
In January Europol announced that 10,000 minors have gone missing since mid-2014 after they entered the EU and that human traffickers are taking advantage of the refugee crisis to find sex and labor slaves.
You can share this story on social media: