Undocumented immigrant children being blocked from enrolling in schools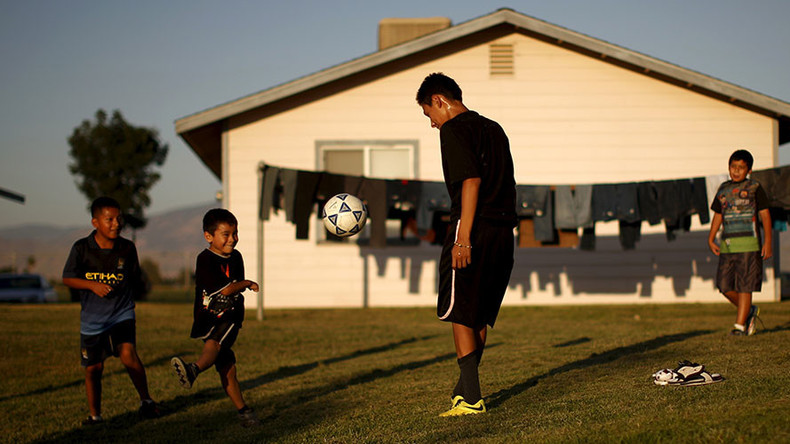 At least four states in the US are blocking undocumented children from enrolling in schools and other educational programs that are legally within their right to participate in, a new study has found.
The study found that the lack of children entering school is potentially linked to "arbitrary interpretations of residency rules and state laws," the Associated Press reported. After analyzing school districts in Florida, New York, South Carolina and Texas, the study by Georgetown University and the Women's Refugee Commission determined that immigrant children were either facing delayed enrollment over complicated paperwork or being rejected from schools.
Additionally, the study linked the situation to the Obama administration's years-long campaign to find and deport millions of undocumented immigrants, including Central American children who entered the US unaccompanied in an attempt to flee violence back home. It said that many children have chosen to stay away from school because they're concerned about being caught and kicked out of the country.
More than 100,000 unaccompanied minors from El Salvador, Guatemala and Honduras have entered the US since the fall of 2013. Meanwhile, some 2.5 million people have been deported during the Obama administration. Early this year, US officials began raids targeting undocumented immigrants, with the end result being that many decided they didn't want to make their presence known.
Yet keeping children from enrolling in school is illegal. Every child in America is "entitled to equal access to a public elementary and secondary education, regardless of their or their parents' actual or perceived national origin, citizenship, or immigration status," according to the US Department of Education.
"This includes recently arrived unaccompanied children, who are in immigration proceedings while residing in local communities with a parent, family member, or other appropriate adult sponsor," the agency states on its website.
In addition to allowing school access to immigrant children, states are also required to create English learning programs if they have experienced "a significant increase in immigrant students."
There are roughly 775,000 undocumented children living in the US, but another 1.6 million may be living in mixed-status families where one parent may be a US citizen. Children in these families might be dealing with the same obstacles, the study said.
"We remain vigilant about our responsibility to protect the civil rights of all students, including immigrant students, undocumented students and unaccompanied immigrant students," Education Department spokeswoman Dorie Nolt told AP. "We have provided a number of resources to communities in order to do so."