Burqa ban supported by majority of Brits, poll finds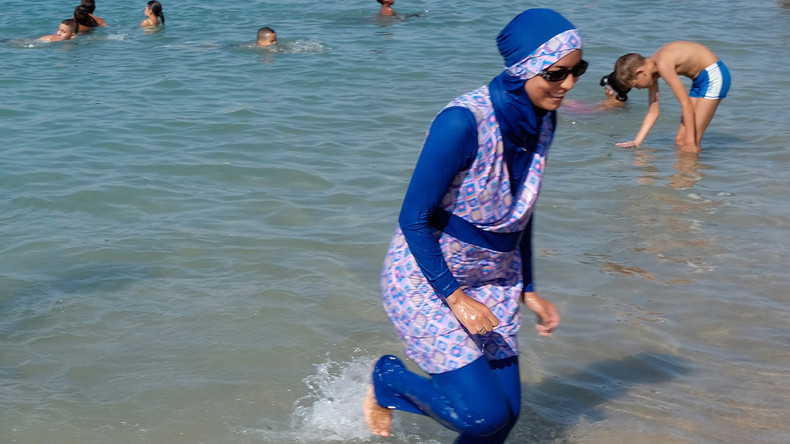 A majority of Britons support a ban on burqas being worn in public, while almost half say the burkini should be prohibited from the nation's beaches, a poll has found.
According to the YouGov survey, 46 percent of adults would support a ban on the burkini – swimwear which covers the whole body except for the hands, face and feet. Thirty percent thought it should remain legal.
Read more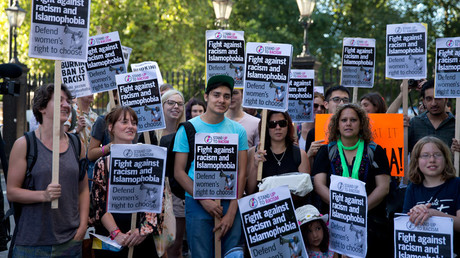 The findings follow a controversial ban on the burkini in France, which has seen armed police forcing Muslim women to remove their full-body bathing suits.
Despite the country's highest administrative court overturning the ban on the Islamic swimwear on Friday, local mayors have vowed to defy the ruling.
The British government said last week it would not introduce its own ban on the swimsuit, saying it "sees no need" to dictate how people dress.
A spokesperson for the Government Equalities Office said: "The government sees no need for measures restricting what people can wear in public places.
"We support the rights of individuals in keeping with Britain's tradition of freedom and fairness."
However, a separate question asked by YouGov found that 57 percent of respondents in the UK support banning the burqa in public places, while 25 percent are against outlawing it.
The only age group to oppose a full-body veil ban was 18- to 24-year-olds. All others were in favor, with the oldest group, 65 +, backing the prohibition by an overwhelming 78 percent to 12 percent.
A majority of Conservative and UKIP voters backed the burqa ban, with 66 percent and 84 percent respectively. Fewer than half of Labour (48 percent) and Liberal Democrat (42 percent) voters supported such a move.
A number of European countries have legislated to restrict symbols associated with the Islamic faith.
In 2009, the Swiss public voted in a referendum to ban the construction of Islamic mosques with minarets.
In 2010, France was the first European country to ban full-face coverings, including the burqa. France has also separately banned headscarves that do not cover a person's face in state schools on secularist grounds.
French Prime Minister Manuel Valls has said he wants the ban extended to universities.
A ban has been imposed elsewhere in Europe, with Switzerland becoming the latest country to crack down on the clothing last month.