Bottoms up! Two thirds of Brits need a little Dutch courage before sex, survey reveals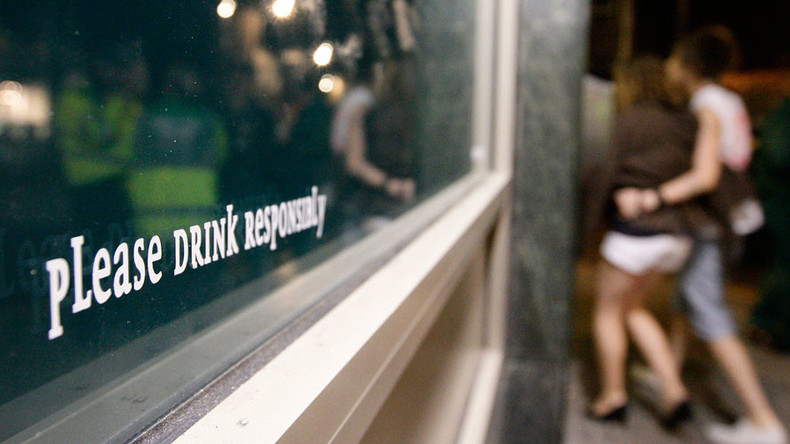 Two thirds of Brits say they need a little boozy boost when having sex with someone new, a dating app survey reveals.
Sex in the British Isles can be rather daunting it seems, as experts behind the dating app Temptr found when they polled 2,000 sexually active 18 to 40-year-olds.
More than 80 percent of respondents felt too nervous when about to get down with a new lover for the first time and a similar amount resorted to alcohol to calm down. Nearly 70 percent confessed to being drunk when finally doing the deed.
A further 58 percent believed nerves were caused by lack of confidence in their sexual prowess.
"Having sex on the first date is completely up to the two people involved. If you feel comfortable with the person and you feel as if you'll have a good time, go ahead and don't let other people judge you for it," said Temptr founder Jack Knowles.
"However if you do not feel comfortable with it, don't drink just to put yourself at ease and then go home with your date.
"You do not have to do anything you aren't feeling and if you aren't feeling like sex is on the cards, be honest with your date. If they then get insulted, then you dodged a bullet anyway."
Sadly, 29 percent of the people quizzed by Knowles' team also regretted the first time they had sex with certain partners right after it happened – nearly half because alcohol caused poor performance.
Yet drunken sex doesn't seem to suggest Brits are on a roll of regrettable one-night stands. Nearly half of all those quizzed said their first date hook-ups turned into relationships lasting longer than six months.