Prisons within prisons: Plans to segregate & isolate jailed extremists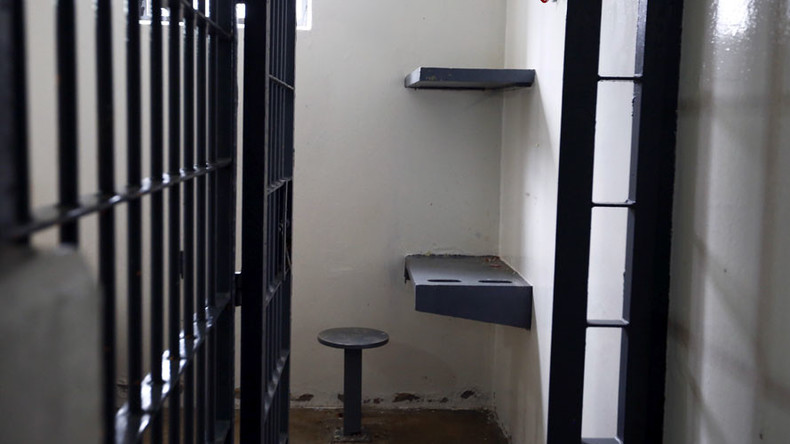 Radical Muslim prisoners must be isolated and removed from communal prayers to prevent the spread of extremism, sweeping new proposals argue.
This comes just days after one of Britain's most notorious Islamists, Anjem Choudary , was convicted of supporting Islamic State (IS, formerly ISIS/ISIL). He will be sentenced in September.
The new measures will be announced by Tory Justice Secretary Liz Truss on Monday and are expected to feature a range of new initiatives to crack down on extremism in prisons.
Asked by Sky News if she recognized the risk of segregated areas becoming effectively mini-Caliphates, Truss said: "We're extremely alive to those risks and we've looked at the experience in Northern Ireland, we've looked at experiences across Europe.
"What we can't have is what we have at the moment, which is those highly subversive prisoners being able to influence others and be able to radicalize vulnerable offenders across our mainstream jails."
The measures would also see "charismatic individuals" removed from communal prayers in an effort to guard against them becoming "self-styled emirs" who would spread dissent.
Muslim chaplains would also be more intensely vetted before being allowed to operate in prison communities.
The report also claimed that "cultural sensitivity" among prison staff had "extended beyond the basic requirements of faith observance and could inhibit the effective confrontation of extremist views."
There are reportedly over 12,000 Muslims in prison in England and Wales, although there are only 137 people in prison for terrorism-related offenses.
The bulk of the report will remain classified, though Truss insisted that "preventing the most dangerous extremists from radicalizing other prisoners is essential to the safe running of our prisons and fundamental to public protection."
Speaking on Monday afternoon Truss outlined some of the special provisions the new policy would entail.
She said that a special directorate would be formed under the leadership of a former prison governor to deal with the specialist isolation units to ensure they did not create groups like IRA prisoners once did in British jails.
"It will be the responsibility of the head of that directorate, who is a former prison governor, to make sure that we don't allow prisoners who could potentially collaborate with each other and cause problems," she told the BBC.
She said this would involve prisoners being moved around in what some experts have termed a "ghost train" system.
"We don't want to allow that to fester. So people will be moved around and that will be an operational decision by the people who are the experts in dealing with counter-extremism."