Chinese media labels Britain 'China-phobic' over stalled Hinkley nuclear deal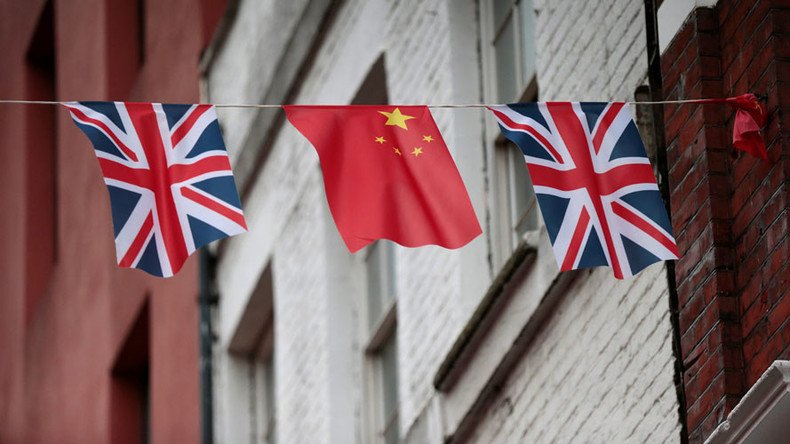 Beijing says Britain's concerns over Chinese involvement in the Hinkley Point nuclear project are "China-phobic." It said the UK would be "foolish" to turn its back on relations between the two countries, news agency Xinhua claims.
British Prime Minister Theresa May shocked trade and diplomatic circles last month when she postponed the final decision on the approval of the proposed £18 billion ($23.5 billion) nuclear power station - Britain's first in decades.
In a letter to Chinese President Xi Jinping this week, May said she looked forward to "strengthening cooperation with China on trade and business and on global issues." She also confirmed she would attend the G20 summit in Hangzhou, China, in September.
However, delays were allegedly prompted by concerns that state-owned Chinese companies are being allowed to invest in sensitive infrastructure, and the closeness with Beijing that developed under May's predecessor David Cameron.
Writing last October, May's joint chief-of-staff, Nick Timothy, writing for the ConservativeHome website, questioned the wisdom of the so-called "golden" relationship negotiated by Cameron and Xi.
He claimed Beijing is using economic opportunities to buy Britain's silence over human rights abuses.
Timothy said MI5 believe Chinese intelligence services "continue to work against UK interests at home and abroad," and that it was "baffling" that China would be allowed to play a role in sensitive sectors such as energy.
In an English language op-ed published this week, the Xinhua news agency said the reassurances in May's letter over Britain's commitment to the "golden era" in relations between the two countries was a "laudable move in the right direction."
But the government platform hinted that future commercial opportunities with China would depend on the approval of the Hinkley project.
"After divorcing with the EU, Britain would be foolish to decline stronger trade ties with China, whose markets remain home to tremendous business opportunities," the article, penned by journalist Zhu Junqing, goes on.
It said the worries are "as groundless as they are unnecessary," claiming it would be "commercially suicidal" for China to use the project to damage Britain's national security.
"London's misgivings over Chinese involvement in its key infrastructure is yet another stroke of China-phobia," it said.
Earlier this month, China's Ambassador to the UK Liu Xiaoming said ties between the two nations had reached a "crucial historical juncture" in the wake of the Hinkley Point postponement.
"If Britain's openness is a condition for bilateral cooperation, then mutual trust is the very foundation on which this is built," he said.
"Right now, the China-UK relationship is at a crucial historical juncture. Mutual trust should be treasured even more."
China General Nuclear Power (CGN) is a key investor in Hinkley Point alongside the French energy company EDF. CGN is expected to fund about a third of the project.
A decision on whether it will go ahead is expected in the autumn.
You can share this story on social media: