Could China build Britain's Hinkley nuclear power plant using stolen US technology?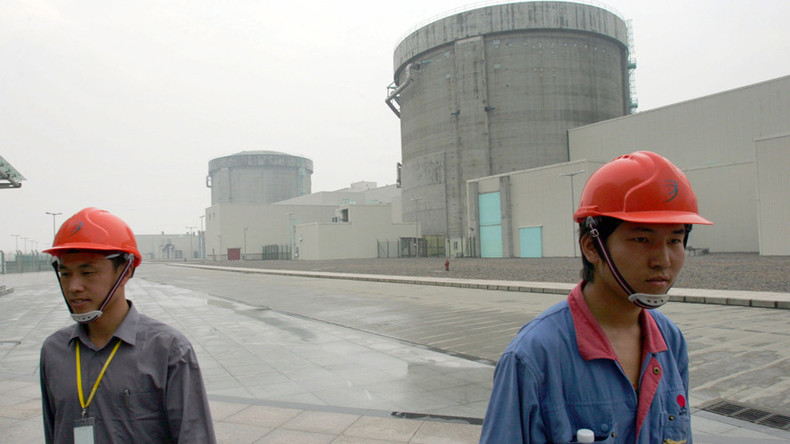 Britain's Chinese partner in the Hinkley Point nuclear power station deal is facing espionage charges in the United States, it has emerged.
China General Nuclear Power (CGN), the state-owned energy giant, has been accused of leading a conspiracy to steal American power industry secrets to speed up the development and production of Chinese reactor technology, according to the Times.
Szuhsiung Ho, a senior adviser to CGN, is due in court in Tennessee next week accused of recruiting six American nuclear experts to obtain sensitive nuclear technology information for China, in a plot that threatened US security.
The case follows an investigation by the FBI and is being prosecuted by the National Security Division of the Department of Justice.
Ho has been charged under a 1946 law designed to prevent the proliferation of nuclear weapons that has never been used successfully before.
Ho, 66, a nuclear engineer, has been held in custody since his arrest in April but denies the charges.
His lawyer told the Times he was not engaged in a commercial consultancy arrangement with CGN and added: "These were not military, weaponized reactors; they are, instead, commercial nuclear power plants that generate electricity."
Paul Dorfman, of the energy institute at University College London, told the newspaper: "This extraordinary case demonstrates that concerns over involving China in UK critical nuclear infrastructure are clear and present.
"So it may well be in our own best interest not to allow CGN, or any other Chinese nuclear state entity, access to our key nuclear infrastructure and markets."
The allegations raise the prospect that China could one day build a nuclear power plant in Britain using stolen American technology and heighten concerns over the Hinkley Point deal with China.
British Prime Minister Theresa May caused shock last month when she ordered a last-minute halt to finalizing the UK's first nuclear power station in decades.
Comments made last year by May's chief of staff and longtime adviser, Nick Timothy, have led to claims that the delay was prompted by concerns that state-owned Chinese companies are being allowed to invest in sensitive infrastructure.
Writing on the ConservativeHome website, Timothy said MI5 believed Chinese intelligence services "continue to work against UK interests at home and abroad."
Earlier this week, China's ambassador to the UK, Liu Xiaoming, warned that its relations with the UK had been put at risk by doubts over the future of the controversial Hinkley Point nuclear power station.
"If Britain's openness is a condition for bilateral co-operation, then mutual trust is the very foundation on which this is built," he said.
"Right now, the China-UK relationship is at a crucial historical juncture. Mutual trust should be treasured even more.
"I hope the UK will keep its door open to China and that the British government will continue to support Hinkley Point – and come to a decision as soon as possible so that the project can proceed smoothly."
CGN is a key investor in Hinkley Point alongside the French energy company EDF.
A decision on the £18 billion (US$23 billion) project, which CGN is expected to fund about one third of, is expected in the autumn.
You can share this story on social media: