UK balks last minute at Hinkley Point nuclear deal with China, Beijing decries 'suspicious approach'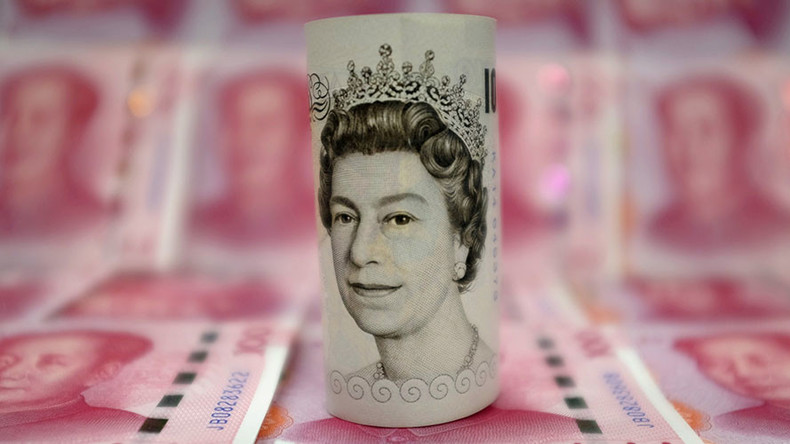 Theresa May's government has backtracked just hours before signing a deal for a China-backed nuclear power station. Beijing state media says the UK is acting irrationally by delaying the project, jeopardizing the hard-won 'Golden Era' of China-UK ties.
The US$24 billion deal, with France's EDF as producer of two nuclear reactors and China's General Nuclear Power Corp as principle investor, has been put on hold, despite Britain having abandoned coal as a source of electricity production.
A comment from China's official Xinhua agency says that while Beijing understands and respects Britain's decision to reconsider the deal, it cannot understand the "suspicious approach that comes from nowhere to Chinese investment in making the postponement."
China's Foreign Ministry said Monday that there is a hope that a decision on the Hinkley Point nuclear plant deal can be made as soon as possible in order to guarantee its smooth implementation, Reuters reports.
"I would like to stress that this project was agreed upon by China, Britain and France in the spirit of mutual benefit and cooperation, and win-win cooperation, and has always had the strong support of Britain and France," ministry spokeswoman Hua Chunying Hua told Reuters.
Xinhua says that the project is set to create thousands of local jobs and replace the coal power generating facilities outgoing by 2025. Hinkley Point is predicted to produce up to 7 percent of all electric power generated in the UK daily.
"Such a rosy prospect underpins the program's win-win nature and dispels the groundlessness and sci-fi scent of fears over "China planting back-doors" during program construction to control the critical infrastructure," Xinhua wrote, recalling Britain's vaunted business openness and free trade economy.
The prime minister's spokeswoman has said that Britain remains open for business and wants to continue to attract foreign investment, but said the cabinet will not discuss whether national security is part of the review of the Hinkley Point nuclear project, Reuters reports.
London will continue to seek closer ties with Beijing, the spokeswoman assured.
"With the role that China has to play on world affairs, on the global economy, on a whole range of international issues, we are going to continue to seek a strong relationship with China," Reuters cited her as saying.
A 'Golden Era' of China-UK ties proclaimed last year, when Chinese President Xi Jinping was warmly welcomed in Britain, is now under question. The British new government "is actually running the risk of dampening the hard-won mutual trust with China," the agency said.
"For a kingdom striving to pull itself out of the Brexit aftermath, openness is the key way out."
Suspicion pointed at the Chinese investment "actually triggers much concern that Britain might be thinking of erecting a wall of protectionism, which will surely stain its credibility as an open economy and might deter possible investors from China and other parts of the world in the future."
Beijing is ready to wait for a "rational British government" to make "responsible decisions," but will not tolerate "any unwanted accusation against its sincere and benign willingness for win-win cooperation," Xinhua said.
The "hard-won momentum" in Chinese-British relations "cannot be wasted," while the already-announced Golden Era "cannot afford to be delayed," Xinhua concludes.
A broad commercial agreement on Hinkley Point nuclear plant project between Britain and EDF was first reached in in 2013. Two years later, while Xi was visiting UK last autumn, China agreed to join the project.
You can share this story on social media: