Manchester airport evacuated after suspicious package found in departure area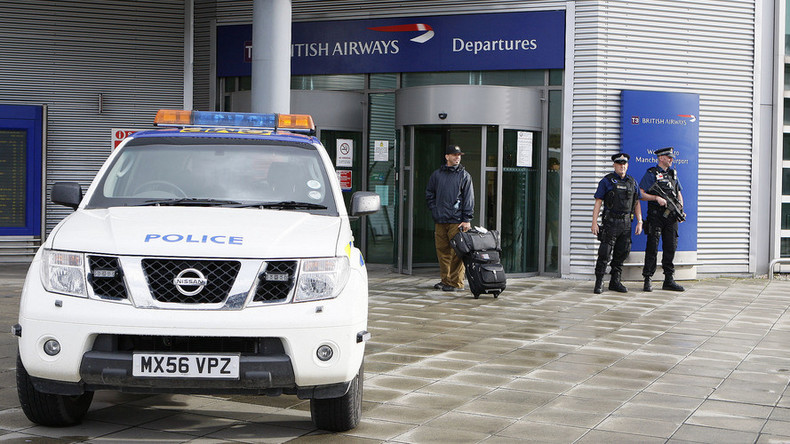 Manchester Airport's Terminal 2 has been evacuated after a suspicious unattended package was found by staff, according to UK media. A bomb squad dispatched to the area assessed the package and deemed it not to be dangerous.
Unconfirmed reports on social media suggested the package had 'tested positive' for a device.
The item was believed to be a bag that had been left for a long time in the drop-off area outside the airport.
The terminal was duly evacuated and cordoned off as a precaution.
Airport officials asked people to leave the area and keep away from windows and glass constructions.
There were no delays in plane departures or arrivals, according to the airport's timetable.
As of about 9:00pm local time, the situation was resolved as the suspicious object was found not to have been dangerous.
Bomb scares in airports and other crowded public places have become relatively frequent as of late following this year's deadly explosions in Brussels and Istanbul.