Hate preachers could be banned from mosques & universities after Choudary conviction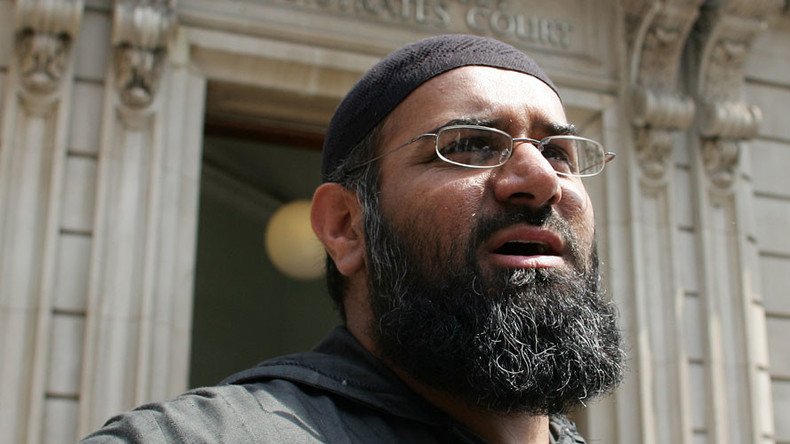 Blanket bans could be introduced by the British government to stop extremist preachers from entering mosques and universities. It follows the conviction of radical cleric Anjem Choudary for supporting Islamic State (IS, formerly ISIS/ISIL).
Along with bans on entering mosques, community groups and universities, ministers are also considering barring radicals from speaking to groups of a certain size in public, the Telegraph reports.
They are also looking at the possibility of giving authorities more powers to order Facebook, Twitter and other social media sites to remove extremist materials. UK law would be limited in this respect, however, as such companies are based abroad.
Final proposals on tackling radicalization will enter government consultation and eventually form the basis of a new extremism bill, which was announced in this year's Queen's Speech. The bill is set to be tabled in May 2017.
It comes as government officials express growing concern over the ease with which extremist preachers are able to radicalize young people while not breaking the law.
Earlier this week, radical cleric Anjem Choudary was finally convicted of supporting IS, 20 years after concerns were first raised about him. Choudary has been linked to 15 terror plots since 2000, along with 500 British fighters who fled the UK to join IS in Iraq and Syria.
Speaking to BBC Radio 4, the government's independent review of terrorism legislation David Anderson acknowledged that "until now the law has barely touched Anjem Choudary."
Anderson and government ministers are hoping that new guidelines would prevent future radicals from easily – and legally – spreading extremist ideology.
"In the meantime a lot of people have been radicalized and yes, we do need to look at what might be done if there are impediments, technical reasons why it's not as easy to get convictions under these laws as it should be," Anderson said.
You can share this story on social media: