Radical British cleric Anjem Choudary convicted of supporting ISIS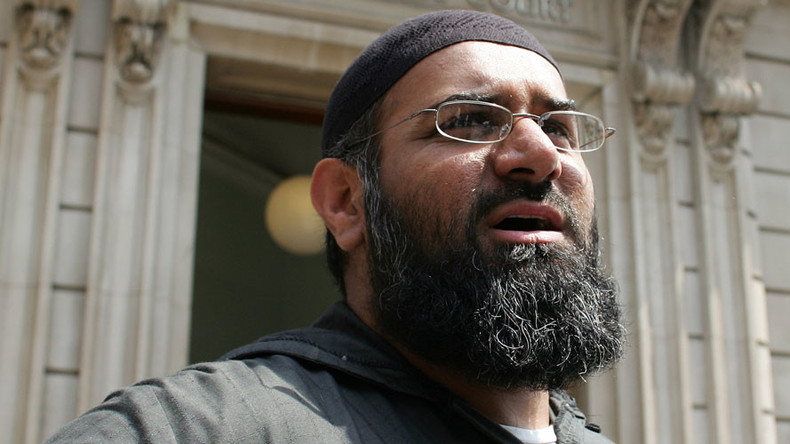 Britain's most high-profile radical preacher Anjem Choudary faces 10 years in prison after being found guilty of supporting Islamic State (IS, formerly ISIS/ISIL), it has emerged.
Choudary was convicted at the Old Bailey following years of speculation suggesting he was a supporter of the jihadist group, which has seized territory in Iraq and Syria and inspired terrorist attacks across Europe.
An associate, Mohammed Rahman, was also convicted in July. An embargo on the trial was lifted on Tuesday.
The court heard the pair had told supporters to obey Abu Bakr al-Baghdadi, the self-proclaimed 'caliph' of IS.
"The prosecution case is that whichever name is used, the evidence is quite clear: when these defendants were inviting support for an Islamic state or caliphate they were referring to the one declared in Syria and its environs by Ibrahim [Abu Bakr] al-Baghdadi at the end of June 2014," Prosecutor Richard Whittam QC said during the trial.
"Terrorist organizations thrive and grow because people support them and that is what this case is about. Do not confuse that with the right of people to follow the religion of their choice or to proclaim support for a caliphate," he added.
Choudary has historical links to proscribed Islamist groups al-Muhajiroun and Islam4UK. He denied he had canvassed for support for IS and told the court he was a "lecturer in sharia law" who offered an "Islamic perspective."
The pair will be sentenced in September.