850 Britons gone to fight alongside ISIS, 100 of them killed - reports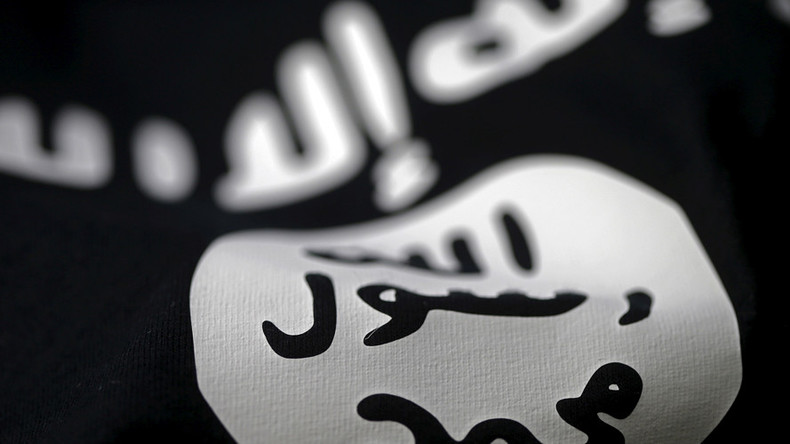 The number of Britons who have joined the ranks of Islamic State (IS, formerly ISIS/ISIL) or other similar groups has risen to 850, and an estimated 100 of them are thought to have been killed during fighting, it has been reported.
The new figures come after reports that Kadiza Sultana, one of three schoolgirls who left the UK together to join jihadis, was killed during by an airstrike in Syria while trying to flee.
Sultana left her east London home during half-term break in February 2015 with friends Shamima Begum and Amira Abase. They flew from Gatwick to Turkey and took a bus to the Syrian border.
The three schoolgirls, aged 15 and 16, were gifted students at Bethnal Green academy, but abandoned their A-Level courses and families to marry jihadis in Syria after being lured by IS propaganda.
Sultana's sister Halima Khanom said in a statement to ITV: "We were expecting this, in a way. But at least we know she is in a better place."
The British Foreign Office told the Guardian it could not confirm the report.
It is believed Sultana had been inside a residential building when it was hit by an airstrike, probably from a Russian bomber.
The Sultana family's solicitor Tasnime Akunjee says it is believed she was killed several weeks ago.
"The family are devastated. A number of sources have said that she has been killed and has not been in contact with the family for several weeks. Over a year ago, she had been talking about leaving. There was a plan to get her out."
Akunjee added: "Leaving ISIS is like trying to escape from Alcatraz, with a shoot-to-kill order added in … Perhaps the only benefit of this is as a tombstone and a testimony for others of the risks of actually going to a war zone, to dissuade people from ever making that choice."
The other two schoolgirls who went to Syria with Sultana, Amira Abase and Shamima Begum, are believed to still be in Raqqa.
Following Sultana's death, there are calls for the British government's controversial Prevent counter-extremism strategy to be reviewed.
In the past, the programme has been criticised by human rights watchdogs, parliamentary committees and trade unions as discriminatory.
Rushanara Ali, an MP for Bethnal Green and Bow in east London for Labour, told the BBC she had "deep concerns" about how the programme was being implemented in communities across the country.
"The government needs to do a proper assessment of what's working and what's not, and listen to the Muslim community and the dangers the Muslim community face."
She added: "Many have concerns about how Prevent is being implemented, concerns about young Muslims being stigmatised.
"There needs to be a balance struck to protect young people, to prevent them from being radicalised, but also making sure teachers and other agencies have the proper advice training and support."
Other young Britons who have left to join IS include Aqsa Mahmood, 21, a radiography student at Glasgow University, and Salma and Zahra Halane, twins who joined IS in July 2014 when they were 17.
One of the youngest to appear in an IS video, Isa Dare, the son of Khadijah Dare, who converted to Islam and left for Syria from south London, has warned of attacks in the west.
In January, the government put the figure of fighters from the UK at about 800. Hundreds of others have been stopped before leaving the UK or during passage through Turkey, the main access route.
The BBC estimates the numbers killed to be 65, but the Guardian says the number of people who have been shot by IS or killed in bombing raids, direct fighting or suicide attacks is closer to 100.
A majority are thought to have been under the age of 30.
According to the testimony of fighters who have fled the conflict zones, foreign recruits are treated as expendable as many have little or no military experience.
The core of IS is made up of experienced jihadis from the Middle East and former members of the Iraqi army.
Some Britons with IT or social media skills have been given high profile jobs, such as Mohammed Emwazi, also known as Jihadi John.
Some who have returned to the UK have been prosecuted while others have been placed on a watch list.