Liverpool FC's first black player refuses honor in anti-colonial protest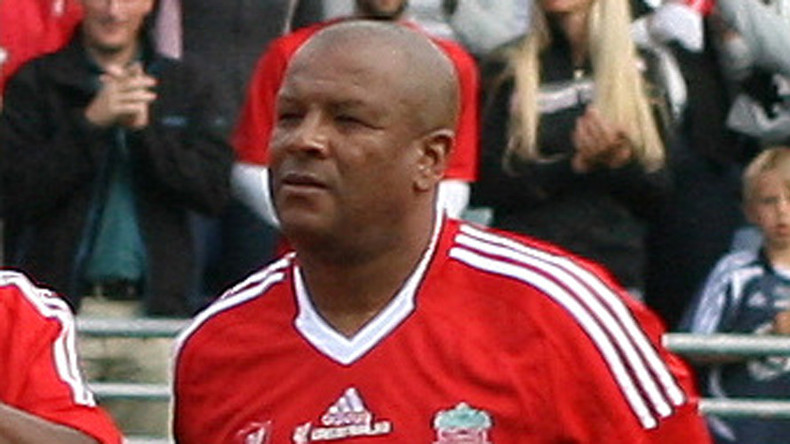 Liverpool's first black player Howard Gayle has refused a nomination for an MBE on the grounds that accepting it would make his African ancestors "turn in their graves" after the brutal treatment they received at the hands of the British Empire.
Gayle, now 58, rejected the nomination in a Facebook post in which he wrote: "Most of you who are on my FB page are aware of the work that I do tackling racism and the work I do for Show Racism A Red Card."
Following the nomination on Wednesday he said he would decline the honor "for the reason that my ancestors would be turning in their graves after how empire and colonialism had enslaved them."
He said it was a "decision that I have had to make" and that he understood "there will be others who may feel different and would enjoy the attraction of being a Member of the British Empire and those three letters after their name."
However, he said he felt it would be a "betrayal to all of the Africans who have lost their lives, or who have suffered as a result of empire."
This is the latest in a long string of attacks on Britain's colonial past.
In September 2015 a group of academics and politicians in Jamaica demanded then-Prime Minister David Cameron issue an apology for the hundreds of years during which Britain enslaved and "extracted wealth" from the island's people.
In an open letter to Cameron published in the Jamaica Observer, historian Sir Hilary Beckles reminded the PM his ancestral family benefited from slavery on the island through General Sir James Duff, Cameron's cousin six times removed.
Downing Street dismissed Jamaica's call for reparations on the grounds slavery took place under a different government, hundreds of years ago.