Cameron showers allies with £900K taxpayer-funded 'golden goodbyes'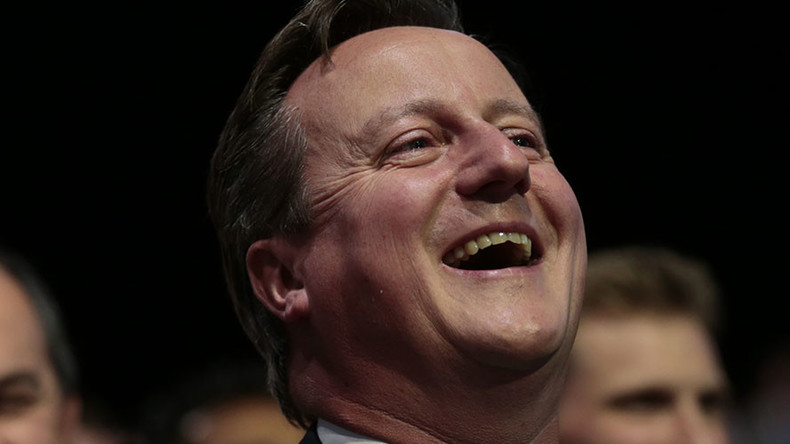 Ex-Prime Minister David Cameron splurged almost £1 million of public money on "golden goodbyes" for loyal ministers and aides, it has emerged.
Faithful colleagues and advisers, including former Chancellor George Osborne, two other ministers and 21 aides, received payoffs of up to £70,000 (US$91,000) each, according to reports.
An investigation by the Sunday Times estimates the total bill could surpass £900,000.
Labour leader Jeremy Corbyn has lashed out at the former PM, branding his behavior "cronyism."
Cameron announced his resignation following the British public's decision to leave the EU in the June 23 Brexit referendum.
Weeks later, he quietly increased the severance package for aides from four-and-a-half months to six months' pay.
Cabinet Office chief John Manzoni attempted to stop the rise, but was overruled.
Simon Chase, a private secretary for the PM, wrote to Manzoni insisting it was right to increase the aides' severance packages.
"The termination of their employment has been sudden and unexpected," Chase wrote.
"He [Cameron] does not wish to exacerbate an already difficult and uncertain time for them by inferring that their long and loyal service is not fully recognized."
Opposition leader Corbyn has called for a ban on giving honours to serving politicians after the PM handed out peerages and honorable titles to former aides, advisers and ministers.
"Cameron's cronyism has been quite appalling," Corbyn said.
"Honors appear to be linked to donations to political parties and personal service to members of his family. I would also say that serving politicians should not be given honors because it's honor enough to be elected to public office."
Liberal Democrat leader Tim Farron said the resignation honors list "would embarrass a mediaeval court."
"He is not the first prime minister to leave office having rewarded quite so many friends, but he should be the last. For the reputation of future leaders, such appointments should be handed over to an independent panel."