Enraged man leaps on, punches moving car during bizarre Leicester attack (VIDEO)
Published time: 5 Aug, 2016 16:25
Edited time: 25 Aug, 2016 14:47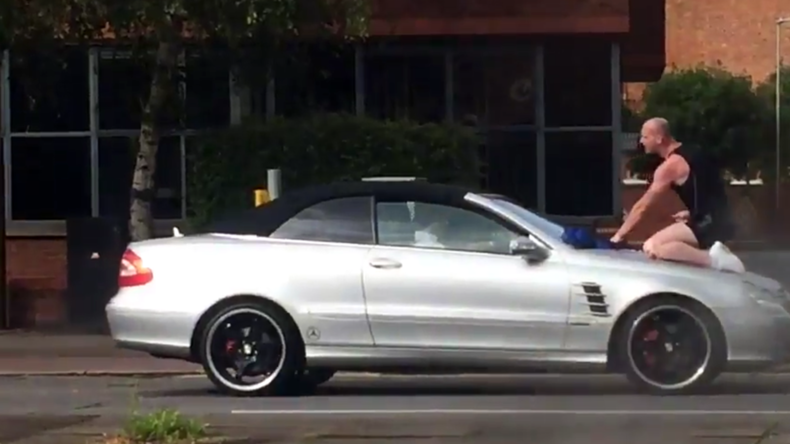 A man was filmed holding on to the hood of a moving car in Leicester, England as he attempted to smash its windscreen during a bizarre aggressive outburst.
An eyewitness captured the episode along Burley's Way in Leicester city on Thursday in which a man apparently jumped onto a car bonnet before shouting and punching the driver's windscreen.
The motorist tried to displace the enraged man by driving forward but, undeterred, his aggressive meltdown continued.
Dissatisfied with the impact of his actions thus far, the man then allegedly punched other vehicles nearby before police arrived and arrested him.
READ MORE: Extreme road rage escalates into crazed car-ramming episode in China (VIDEO)
The road was temporarily shut down in response to the incident and several police officers were deployed to the scene to arrest the man on suspicion of criminal damage and assault.
Leicester police said they took the man to hospital where he was treated for his injuries, before being returned to police custody. No one else was injured, according to police.