Drug bust sees Scottish aristocrat charged with trafficking 100kg of cocaine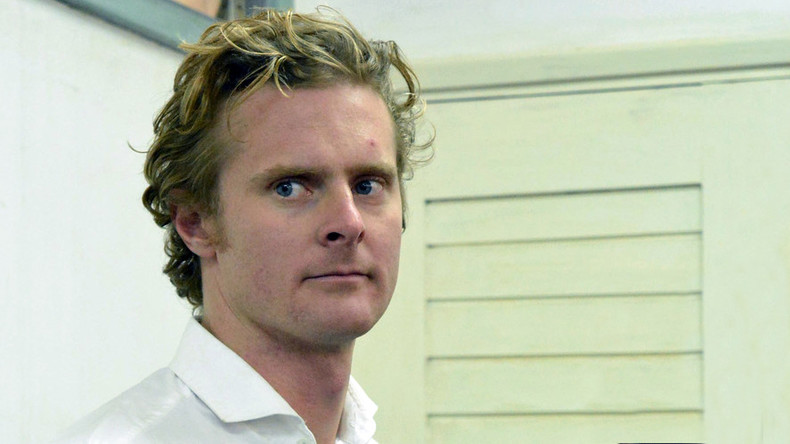 A Scottish aristocrat who went to school with Duchess of Cambridge Kate Middleton has been arrested in Kenya for allegedly smuggling cocaine.
Jack Alexander Wolf Marrian, a trader, has been charged with trafficking nearly 100kg of cocaine, worth £2.2 million (US$2.9 million), in one of Kenya's biggest drug busts.
The blue-blooded businessman was remanded in custody by Kenyan authorities and appeared in court on Thursday, where he denied the charges.
Prosecutors successfully argued Marrian, 30, is a flight risk and he will now be held in custody until Monday, when he will return to court for a bail hearing.
The British national, who belongs to a noble Scottish clan and is the grandson of the sixth Earl of Cawdor, grew up in Nairobi, but was educated at the expensive private school Marlborough College.
He graduated from the University of Bristol with a degree in economics.
Police seized the cocaine, which was destined for Uganda, last Friday after reportedly receiving a tip-off from Interpol.
The drugs were on a ship listed as carrying sugar owned by Marrian's trading company, MShale Commodities, and arrived in Mombasa from Brazil.
Marrian was detained alongside a Kenyan suspect, Roy Francis Mwanthi, who also denies the charges.
Marrian's father, David, told the Times his son is innocent.
"The sugar in the containers was being sent to Jack's company but he has no involvement in either the packing of the ships or the unloading. The containers are not his. The ship is not his. The fact it is contaminated with cocaine has nothing to do with him," he said.
"The containers are packed in the port and checked by an independent company approved by Kenyan customs. There is a seal put on the container but it is not a foolproof system."
The well-known artist said his son learnt about the cocaine discovery last Friday, but did not realize he would be incriminated until police raided his house in Westlands, Nairobi, on Saturday night.
"He had dinner with me and then went back home and at about midnight there was a proper police raid at his house with 10 policemen banging on his door," he said.