'Martyr' Briton killed in Syria fighting ISIS alongside Kurdish Peshmerga
Published time: 3 Aug, 2016 10:18
Edited time: 25 Aug, 2016 14:39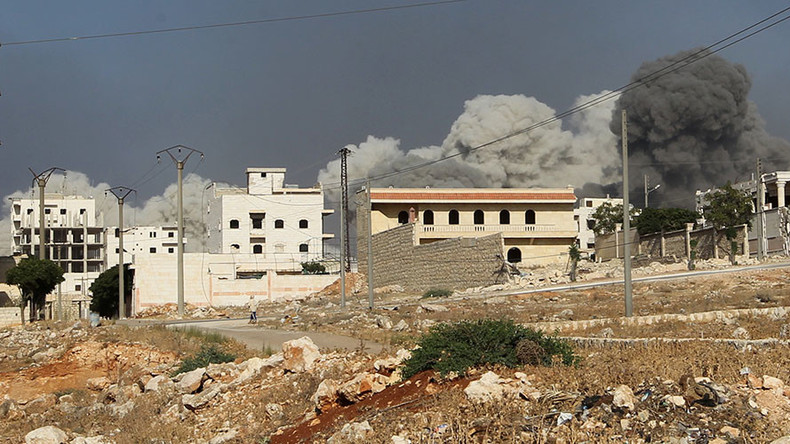 A British man killed while fighting Islamic State (IS, formerly ISIS, ISIL) in Syria alongside Kurdish forces has been described as a "martyr."
Dean Carl Evans, a 22-year-old from Reading, was fighting alongside the Kurdish militia groups trying to wrest Manbij from IS control.
Evans is one of many foreign volunteers to join the International Brigades of Rojava, which is fighting alongside the People's Defense Units (YPG).
His father, John Evans, confirmed his son died on July 21 in an announcement on Facebook.
"He was loved and will be missed by all his family and friends. RIP son," his father wrote.
"I would like to say a massive big thankyou to all my friends and family who sent their condolences for the loss of my son. He would have been very proud and would have regarded you all as his brothers and sisters," he added.
A Kurdish activist with close links to the YPG, Mark Campbell, told the Guardian, "As I understand it, Dean was behind a wall when he was hit by an ISIS bullet. A female YPG fighter came over to help him. As she was tending to his wound, an RPG rocket hit the wall and killed them both."
The YPG described Evans as a "martyr" who had a "revolutionary and combative spirit on the front lines and always fought without hesitation to protect the people of this region," according to the Times.
The Home Office was unable to confirm or deny Evans' death.
"The UK has advised for some time against all travel to Syria. As all UK consular services there are suspended, it is extremely difficult to confirm the status or whereabouts of British nationals in Syria," a spokesperson said.
"Anyone who does travel to these areas, for whatever reason, is putting themselves in considerable danger."
READ MORE: 'You will be avenged,brother': British Marine killed in Syria fighting ISIS
It is believed Evans had been fighting in Syria since around April, and spent a separate three months with the group in 2015.
"Dean had always wanted to join the British Army but was refused because he had asthma. He followed the rise of ISIS and had very strong feelings about their barbarity. He wanted to stop them. So when he saw an opportunity to join an army fighting ISIS, he joined the YPG," Campbell told the Guardian.
Evans' body would not be brought back to the UK, as his last wishes were to be buried with his Kurdish brothers and sisters, Campbell told the BBC's Today program.
Evans is not the first Briton to die while fighting IS. In March last year, Konstandinos Erik Scurfield, a former marine, became the first Briton to die in anti-IS combat in Syria.