British MP Simon Danczuk, 49, allegedly had sex with 22yo on constituency office desk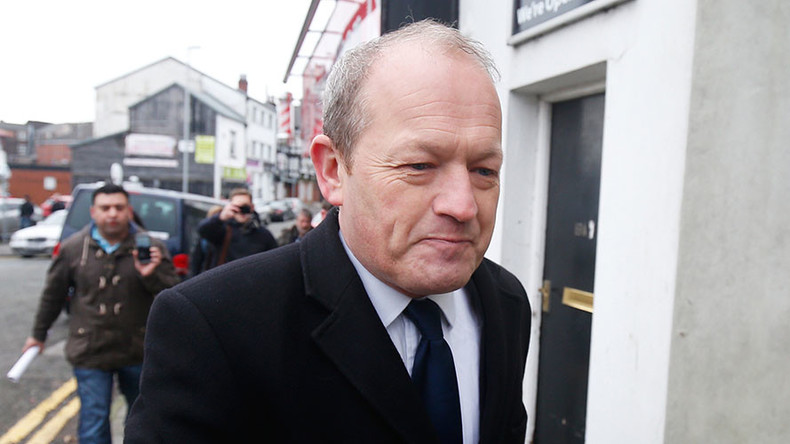 First he was caught sexting a teenager. Then he was quizzed over rape allegations. Now disgraced MP Simon Danczuk is alleged to have had a 'spanking session' with a 22-year-old woman on his taxpayer-funded constituency office desk.
An unnamed young woman has come forward to reveal how "sex mad" former Labour politician Danczuk sent her thousands of filthy texts before having unprotected sex in his Rochdale office.
The two lovers are said to have met on Twitter, days before the illicit encounter.
Read more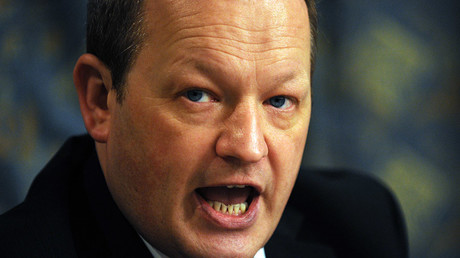 An hour after their first contact, 49-year-old Danczuk told her she made him "horny."
The woman said she had shared two bottles of wine on a pub date with the MP four days later before asking him, "Please will you bend me over your desk?"
"He was sex mad," she told the Sun newspaper.
"I felt quite privileged to be in there with such a well-known MP. It was quite a turn-on. Looking back, it was so irresponsible, he shouldn't have been using his office as a sex pad.
"But I just went along with it because I fancied him.
"He's meant to be a respected pillar of the community, but behaves like a horny teenager," the woman added regretfully.
Screenshots of the messages exchanged between the father-of-four and his lover were also shared with the press. One of the texts showed the young woman trying to have a conversation about Brexit and how it could endanger the Eurovision song contest, to which Danczuk replied, "I'm going to f**k you so hard you won't even think about the f*****g Eurovision!!!"
"I still won't vote Labour though," the woman retorted.
Simon Danczuk sexting the phrase "I'm going to fuck you so hard you won't even think about the fucking Eurovision" is worse than Brexit.

— Kit Lovelace (@kitlovelace) August 1, 2016
Danczuk was suspended from the Labour Party last year after he was caught sending 17-year-old Sophena Houlihan a series of explicit texts after she contacted him about a job.
As he is currently not answerable to any party, he won't be facing disciplinary action over the office romp claims.
Danczuk claimed more than £16,000 (US$21,100) in expenses linked to his office costs last year.
In January this year, he was questioned over a historical rape allegation, which Danczuk dismissed as lies. His ex-wife and self-proclaimed 'selfie-queen' Karen supported his claim of innocence.