British porn star 'charms' & outrages Iranians on Tehran nose job visit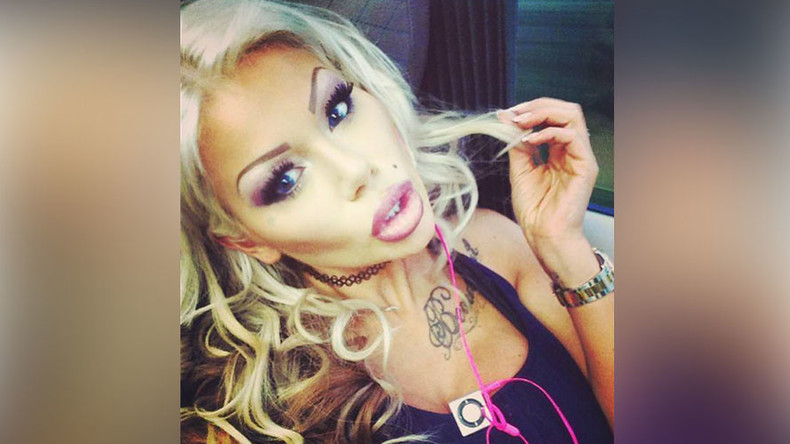 British porn star Candy Charms has caused a stir in the Islamic Republic of Iran after traveling to Tehran for plastic surgery on her nose.
The glamor model, who has starred in adult television shows such as 'Hot and Mean' and 'Red Light Central', said Iranians are the "best in the world" for nose jobs.
Charms disclosed her visit when she posted a photo of herself on Instagram in the back of a car wearing a hijab.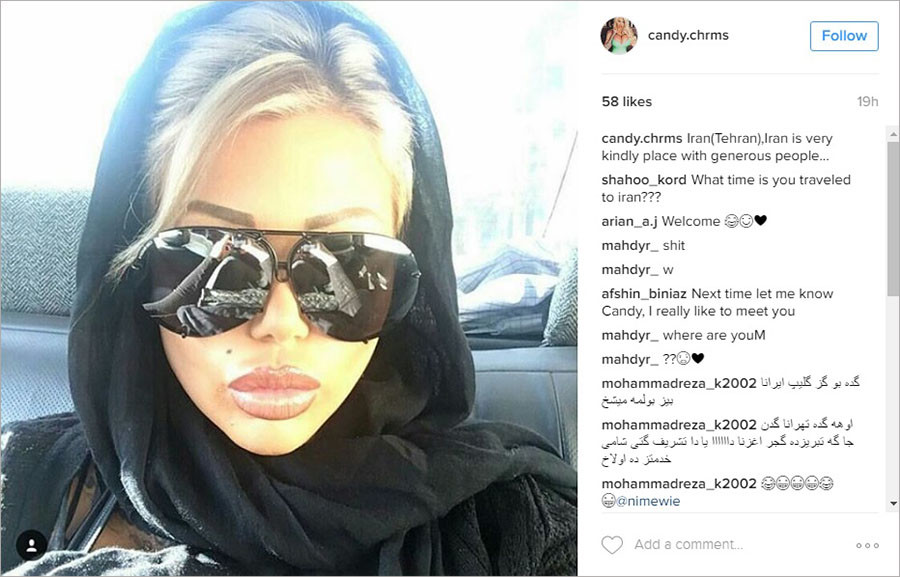 "My nose was not straight and they are the best in the world in nose surgery. I had my nose done," she wrote.
"Loved Tehran. The people are so kind and generous. Really overwhelmed by the whole trip. The people are amazing."
Her post received more than 40,000 responses from Iranians, according to the Times.
Many were insulting or wanted to know why Iranian authorities had allowed a porn star into the country.
Other Iranians wanted to ask Charms out on a date, with some suggesting that in her Instagram photo she looked almost exactly the same as many fashionable Iranian women in Tehran.
Iran ranks fourth in the world for the number of nose jobs carried out, after Brazil, Mexico and the United States. Official figures from the Iranian Association of Cosmetic and Plastic Surgeons say there are up to 40,000 cosmetic surgeries a year, although the true number is likely to be higher.
Charms is no stranger to plastic surgery. The model has had three breast enhancements in recent years, bringing her chest size to 32LL.
She said she regretted her last enlargement, which inserted 2.5-liter implants into her breasts.
"When I woke up from that surgery I instantly regretted it," she said.
"They were huge. They were pushed up towards my collarbone and I struggled with day-to-day life."
Charms later downsized to 1.8-liter implants, but is reportedly still upset about the large gap in-between her breasts.