Controversial Cardiff imam implies sex slaves OK under Islam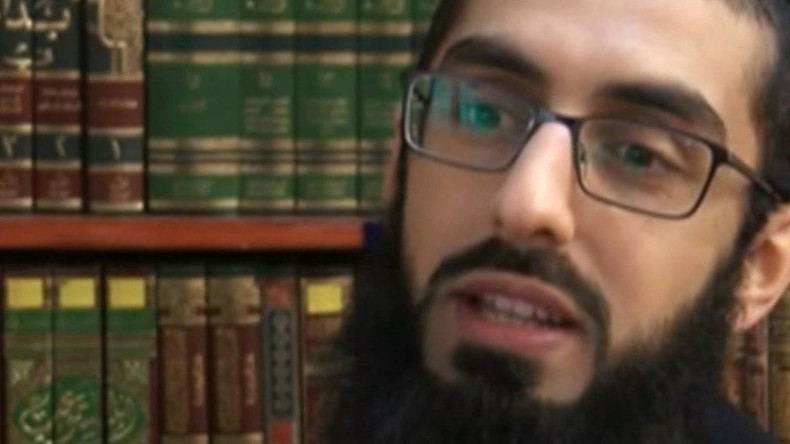 A British Muslim preacher in Cardiff has stoking tensions with his radical sermons by saying it's ok to take prisoners and sex slaves under Islam. The imam preaches at the same mosque that saw three young radicalized jihadists leave the UK for Syria.
Preaching to boys as young as 13, Ali Hammuda would deliver many of the messages associated with radical Islamic groups like Islamic State (IS, formerly ISIS/ISIL), including that "the day of judgment is close," according to the Daily
Mail.
Hammuda is officially known as an English Islamic Programmes officer. He still preaches at the Al-Manar mosque, two years after three of its young members traveled to Syria to fight for terrorist organizations.
A secret recording a Koran study group was made by undercover reporter Rizwan Syed, who sent a copy to the Daily Mail. The tape was part of an investigation into jihadism by the company Hardcash Productions. It was made in October 2014.
There are a lot of confusing messages delivered by Hammuda, but what mostly shocked the British public about his sermons, is his interpretation of Hadiths, particularly ones concerning to slavery.
In one example, he says one of the signs of doomsday would be when a mother gives birth to her master, who then treats her as a slave.
"One of the interpretations as to what this means is that towards the end of time there will be many wars like what we are seeing today, and because of these wars women will be taken as captives, as slaves, yeah, women will be taken as slaves," he says.
"And then, er, her master has relations with her because this is permissible in Islam, it's permissible to have relations with a woman who is your slave or your wife."
What Hammuda apparently fails to mention is that slavery isn't legal anymore – in Islam, never mind the UK, where he was brought up after leaving Palestine, while he also stated that music is a "tool of Satan."
The undercover reporter Syed recalls seeing a number of extremist readings at the mosque, including Music Made Me Do It, which describes how music supposedly corrupts the individual.
Another book looks at punishments admissible under Islam, such as stoning, beatings, amputations and beheadings, which are also used by IS.
"I saw books preaching brutal violence, sexism, homophobia, aggressive physical jihad, dismemberment and capital punishment implemented by the state. It reinforces the idea that what these militant groups are doing, what IS is doing, is legitimised by history," Syed said.
Although the mosque itself says it rejects radicalism, it has hosted a number of extremist religious speakers in the past, including Al-Qaeda ally and former leader of the Egyptian Islamic Jihad, Muhammad Mustafa Al-Muqri.
However, speaking on Friday the controversial Cardiff preacher Hammuda said he had always condemned the tactics and ideology of "so-called Islamic State," according to the Mail. He said he only spoke for himself and the mosque.
Meanwhile, the Home Office released new figures relating to the number of children saved from being taken to Syria by their parents as part of the anti-terrorism Contest strategy.
Approximately 50 minors were prevented from traveling this year, and more than 150 in 2015.
You can share this story on social media: