Return of the slums: 31 people found living in single-family home in London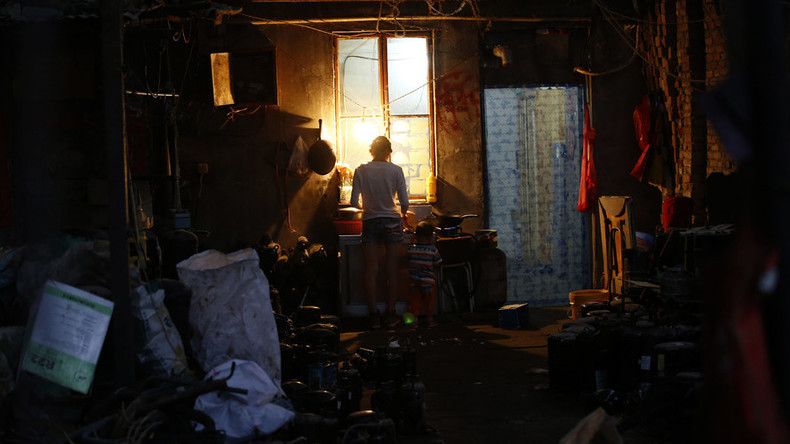 A landlord was exposed and shamed online after his four-bedroom London property was found to be housing 31 people, including in a backyard wooden shack.
The conditions in the house were described by Brent council authorities as "shanty-town style." Many of the rooms had bunk-beds occupying the space, and up to six people living in each of the cramped and unsanitary rooms.
Enforcement officers raided the £500,000 (US$657,800) property at dawn to find what they called a "new low" in Britain's housing crisis.
Read more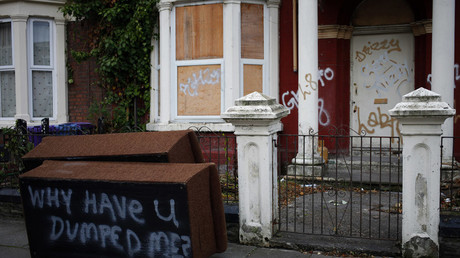 "We've seen pest-ridden slums and even beds in sheds before, but this is a new low," said Brent councillor Harbi Farah. "The people who pay the heaviest price in the worst rogue landlord cases are their tenants, who pay over the odds for substandard accommodation and live in cramped, hazardous conditions. We will prosecute any landlord or agent we find treating their tenants in such a despicable way."
Officers also found a shack made of wooden pallets at the end of the garden, where two additional people lived. The 'room' was unlit, unheated, and reportedly infested with rats and mice.
"The shack looks like something you would expect to see in a Hollywood depiction of a shanty town, not Zone 4 of London," Farah added.
The tenants were found to be paying rents between £60 ($78) and £65 ($85), meaning the landlord was pocketing an outrageous £80,000 ($105,252) a year.
Most of the residents were shift workers from India.
Farah assured those renting in the north London council that "criminal landlords cannot and will not get away with this."
"Our ground-breaking licensing scheme is helping us to tackle poor standards in the private rented sector and focus on the minority of unscrupulous landlords who refuse to comply with the law," he added.
Police are currently investigating two men who were allegedly renting the property from the official owners.
A recent raid in the same area recently found 17 people living in a three-bedroom home.