Pressure mounts on Theresa May to call snap election as Labour support withers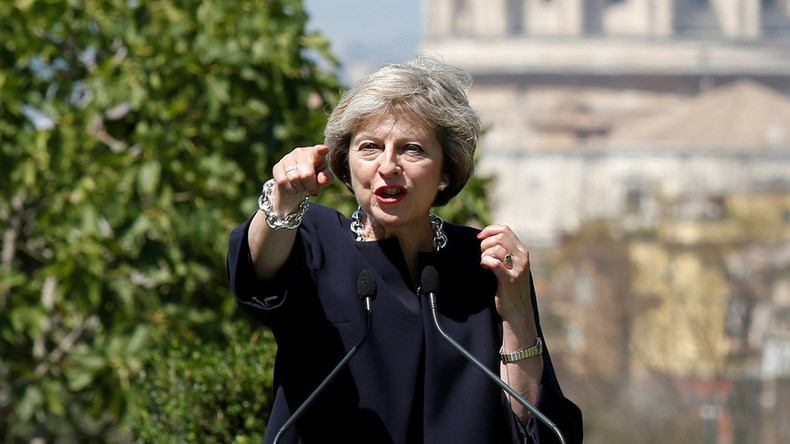 Britain's new Prime Minister Theresa May is under increasing pressure to call an early general election, in order to take advantage of a big Conservative lead over Labour in a recent poll.
May ruled out a snap election during the Tory leadership campaign.
Read more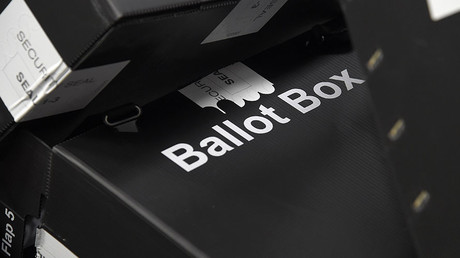 A YouGov survey for The Times on Wednesday put the Conservatives at 40 percent and Labour at 28 percent – the largest gap since the Tories came to power in 2010.
The poll gives May the biggest lead over the Labour Party in six years, and suggests that more than two and a half million people who voted Labour in last year's general election think May would make a better prime minister than Labour leader Jeremy Corbyn.
Ed Costelloe, chairman of Grassroots Conservatives, told The Telegraph that May would "win big time" in a general election, and that he wants her to call one soon after the Labour leadership contest is over in September.
"All Conservative supporters are interested in increasing our majority. When it comes to the Labour Party, everything is to play for," Costelloe said. "I think when their leadership contest is out of the way there's a very strong likelihood that there would be a strong incentive for Theresa May to trigger a contest on the basis of opinion polls and feedback from the grassroots telling her to go for it because we will win big time."
"If the opportunity was there to get rid of this small majority and be able to govern untroubled, I think party members would be very excited by it," Costelloe added.
Read more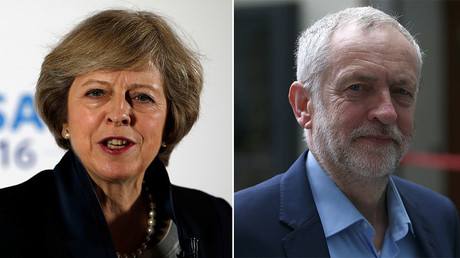 "Not right now, but later in the year or early next year it could well be the right time."
Some Tories believe May should be ready to bring the contest forward.
A former Cabinet minister told The Telegraph: "If we get to the point where we have effectively delivered most of the programme that we went to the country with in 2015 and it's looking like a good time to call an election then I wouldn't write it off completely."
"I don't think Theresa has written it off completely. I don't think the party chairman will have written it off completely. It is something we will keep an eye on as things progress...there is a pure political incentive, which is that if we called an election we would be likely to win quite a big majority if Labour are still in the state it is now," he said.
"Things could look very, very different in 2018-19 than it was in 2014-15 when we went into the last election. So we might feel like the time has come for a fresh mandate," the cabinet minister added.
Labour leader Jeremy Corbyn has said he would back a snap general election.
However, that pledge has been labelled "the equivalent of running full pelt off the edge of a cliff," with some saying it could see the number of Labour MPs cut in half.
Under the Fixed-Term Parliaments Act, the next election is not due until 2020, and May would need the support of two-thirds of MPs to bring the date forward.
Many Conservative MPs are opposed to holding an early election and sought explicit guarantees from May during the leadership contest that she would not do so.
Tim Bale, a politics professor at Queen Mary University of London, told The Financial Times that he expected the Tories to call an election next spring or summer.
"Given Mrs. May has so much to get through in legislative terms in the next few years, it would be sensible for her to seek a bigger cushion in the Commons by increasing her majority," he said.
"Labour are so weak and the Liberal Democrats are not coming back yet, so it is hard not to see them getting a comfortable majority of up to 50 or 60."