Theresa May won't call general election… despite telling Gordon Brown he should have in 2007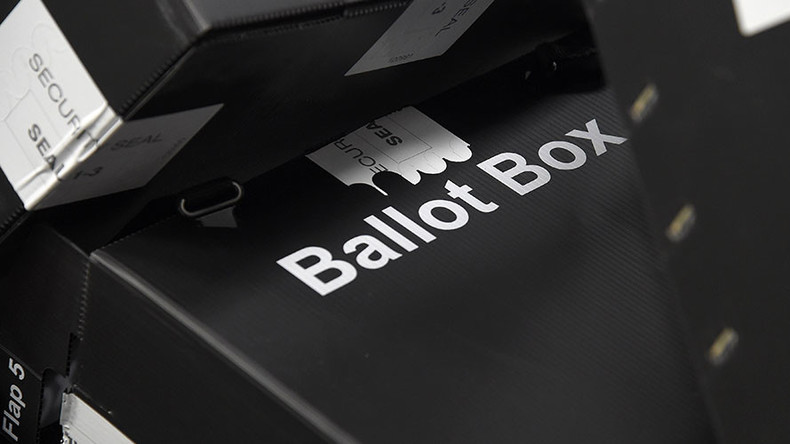 Calls from opposition parties to hold a general election in the wake of Andrea Leadsom's surprise withdrawal from the Tory leadership contest bear a striking similarity to Theresa May's own words after Gordon Brown succeeded Tony Blair in 2007.
Labour, the Liberal Democrats and the Green Party are calling for an immediate general election as Theresa May secures her place as David Cameron's replacement at the head of the Conservative Party - and in Downing Street.
A general election now would be calamitous for Labour. I just don't understand why you'd call for it now.

— Owen Jones (@OwenJones84) July 11, 2016
Although indicated at the launch of her leadership bid that she has no intention of calling a general election, May did not mince words in arguing for snap elections when Brown took office in 2007.
After then-chancellor Gordon Brown replaced Blair without an election, May, then shadow leader of the House of Commons, accused Brown of having "no democratic mandate."
"So whenever Gordon Brown chooses to call a general election, we will be ready for him. He has no democratic mandate. He has a reputation tainted by his failures after a decade in office. And he has no new ideas. An early election? Bring it on," May wrote in an article for ConservativeHome.
Labour's election coordinator Jon Trickett said on Monday: "It is crucial, given the instability caused by the Brexit vote, that the country has a democratically elected prime minister. I am now putting the whole of the party on a General Election footing.

"It is time for the Labour Party to unite and ensure the millions of people in the country left behind by the Tories' failed economic policies, have the opportunity to elect a Labour government."
New ICM poll doesn't bode well for Corbyn's LAB
CON 38% +1
LAB 30%=
UKIP: 15%=
LD: 8%=
GRN: 4%=

— Mike Smithson (@MSmithsonPB) July 11, 2016
Leader of the Liberal Democrats Tim Farron echoed calls for an election, saying Britain "deserves better than this Tory stitch up."

"Just 13 months after the last election the Conservatives have plunged the UK into chaos. It is simply inconceivable that Theresa May should be crowned prime minister without even having won an election in her own party, let alone the country.

"There must be an election. The Conservatives must not beallowed to ignore the electorate, their mandate is shattered and lies in ruins."
A number of commentators have suggested a general election could prove devastating for Labour, which is in the throes of its own leadership crisis following mass resignations and an attempt to oust leader Jeremy Corbyn.
With @TheresaMay2016's coronation we need an early General Election. The Tories now have no mandate. Britain deserves better than this.

— Tim Farron (@timfarron) July 11, 2016
On Monday, Angela Eagle officially launched her leadership challenge against the veteran left winger. The latest ICM poll reveals Labour has just 30 percent support, compared with the Tory's 38.