Prison authorities fail to remove Islamist, homophobic, anti-Semitic books distributed in UK jails
Published time: 28 Jul, 2016 11:38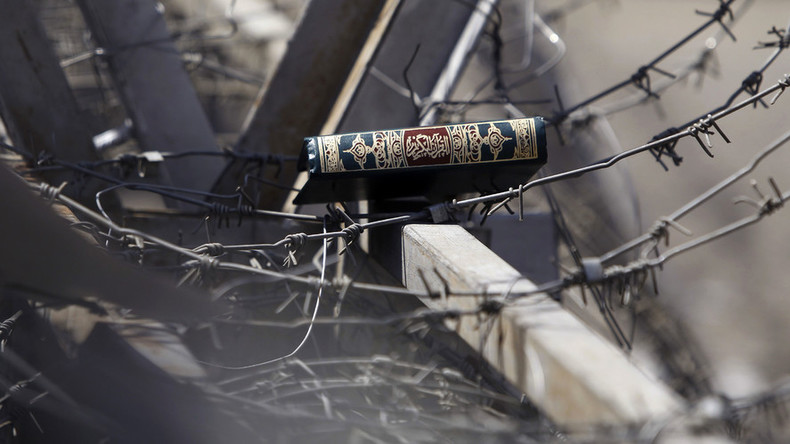 Five "extremist Islamist books" promoting anti-semitism, homophobia, and hatred towards non-Muslims were distributed by imams at prisons in England and Wales for months, even after jail authorities were alerted.
Among the titles is a book urging Muslims to fight and subjugate unbelievers. Another blames Jews for "materialism, animal sexuality, the destruction of the family, and the dissolution of society," according to The Times.
One of the books focuses on "the sexual deviation known as homosexuality," saying: "The spread of this depraved practice in a society disrupts its natural life pattern and makes those who practise it slaves to their lusts, depriving them of decent taste, decent morals and a decent manner of living."
Another of the books is widely accepted as the foundational text for the modern jihadist movement.
Copies of some of the publications were found in chaplaincy rooms at nine of 11 prisons inspected during a review, led by former Home Office official and prison governor Ian Acheson, of radicalisation behind bars, according to the newspaper.
When prison imams were questioned about the books, some reportedly claimed they were too busy to assess the suitability of the literature before it was made available to inmates.
The BBC says Acheson's inspection team first alerted the Ministry of Justice (MoJ) to the presence of the books in November 2015.
He then submitted his report in March 2016, but publication of his findings was delayed.
The order to remove the books "with immediate effect" was only made on or after June 20, it has emerged.
In evidence to the Commons Justice Committee on July 13, Acheson said his investigation had found "numerous examples" of books that were "extremist in nature in prison chaplaincies."
He said they contained "sometimes sectarian, homophobic and incendiary information that was freely available to vulnerable prisoners in many prisons with no obvious control over it."
Acheson told the BBC that he was surprised the MoJ had taken so long to remove the literature from prison libraries.
"I made it clear to the Ministry of Justice last November that...my assumption was that urgent action will be taken to remove these materials," he said.
"Their free access to vulnerable and suggestible prisoners is an obvious security risk," Acheson added.
The banned titles are 'The Way of Jihad' by Hassan Al-Banna; 'Milestones' by Sayyid Qutb; 'The Lawful and Prohibited in Islam' by Sheikh Yusuf al-Qaradawi; 'Towards Understanding Islam' by Syed Abul Ala Maududi; and 'Fundamentals of Tauheed' by Bilal Philips.
'The Way of Jihad' and 'Milestones' are seen as having inspired jihadists in the Arab world. Three of the texts were banned in Saudi Arabia in 2015.
According to The Times, prisons in England and Wales held 12,328 Muslim inmates at the start of this year. Of those, 131 were convicted terrorists and a further 1,000 were considered to be at risk of radicalisation.