Sex party ends in death in sleepy English village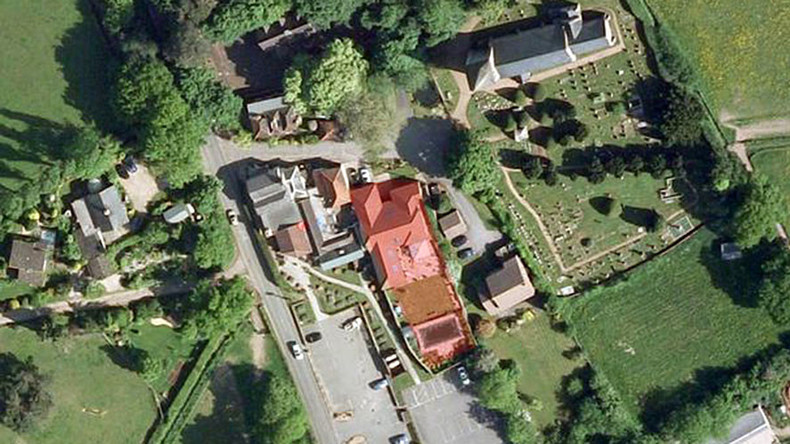 A man died during a swingers' sex party at a rented mansion in a sleepy Surrey village after a suspected shooting broke out at the 500-strong shindig.
The victim is yet to be identified, but police said the man was around 30 years old, and that he died after being shot at least once. He was declared dead at the scene. A woman was also said to have been shot in the leg during the incident.
Police say that another person was shot last night at the private party in #Headley.
A woman is in hospital with serious injuries to her leg

— Thomas Mackintosh (@T_Mackintosh) July 25, 2016
"At this early stage no arrests have been made but officers are actively following up a number of lines of inquiry," a police statement read.
The party was reportedly an annual event in Hedley, Surrey, this year advertised on social media as "The Big Mansion Pool Party Part 3" and hosted by reggae musician Braintear Spookie. Neighbors described guests as being of "African origin" and driving luxury sports cars.
Police are still patrolling the area, which covers both the house, the vicarage and the local Cock Inn pub. Forensic teams were also pictured collecting evidence at the scene.
A local resident told the press: "I drove past the house last night and there were lots of people, there were cars parked everywhere, in people's driveways. There were lots of women in brightly coloured African dresses.
"I drove past again at 5.30am on my way to work and it was cordoned off, it had all kicked off."
He added that the property belongs to a Mitcham developer who rents it for parties, according to some sources to the tune of £4,500 (US$5,900) a month.
Emergency services were called to the scene on Monday at 2.30am.
Another neighbor said: "It was just absolute carnage, as usual, there must have been about 400 people there. We couldn't sleep because the music was so loud so we were downstairs trying to shoo people away from parking on our property or peeing on it or worse.
"Suddenly pandemonium broke out and people came hurtling out of the house in all directions, jumping into cars and speeding off. It was very scary and it only got worse when armed cops turned up a short time later. It's just misery for people like us who live nearby but after last year's got out of control we never dreamed it would happen again but somehow it did and now someone is dead."
A woman reported finding a used condom and a blood-stained handkerchief next to the house, which the police have now sent for tests.