Family finances hit by Brexit vote... and it's going to get much worse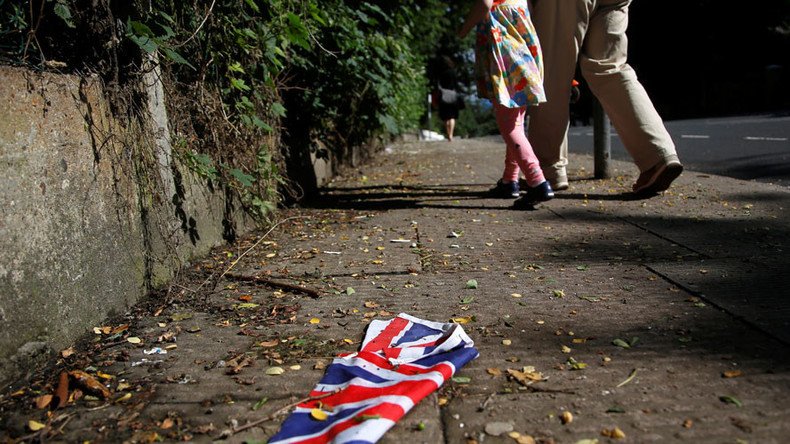 House prices and family finances are being threatened by a "significant" post-Brexit economic slowdown, the Bank of England (BoE) has warned, as it prepares to cut interest rates.
BoE voted eight to one to leave rates on hold at 0.5 percent this month, but its rate-setting committee expected monetary policy to be loosened up on August 4 when it makes new economic forecasts.
In minutes to this month's policy meeting, the BoE said Brexit "could lead to a significantly lower path for growth" and "a softer employment outlook," according to the Times.
In May, the BoE predicted the UK's gross domestic product (GDP) would grow by two percent next year, and unemployment would stay the same, at roughly five percent. Many economists now expect GDP growth to fall below one percent in 2017 and unemployment to rise.
According to the newspaper, the BoE bases its gloomy outlook on a forecasted squeeze in house prices and household income.
The BoE, which in May had expected house prices to grow by about 6.5 percent this year, has "revised down the near-term outlook for house prices."
Incomes, after inflation and taxes, were expected to climb by 1.5 percent pre-Brexit. The BoE says the pound's collapse will increase inflation, which is "likely to impart a drag on households' real income growth."
The effect will likely hit household confidence and reduce consumer spending, it said.
"The uncertainty flowing from the referendum result was likely to depress economic activity in the near term."
Another study from the Royal Institution of Chartered Surveyors says house prices, which were down in June, are expected to drop by another 26 percent over the next three months, as potential buyers put off plans amid uncertainty.
This is the most negative reading since 1998.
The number of new buyers making enquiries also fell by 36 percent in June, the lowest reading since June of 2008, according to the study.
House prices were already falling before the Brexit vote, according to the Independent.
The average discount on the original asking price of a UK property in May was over £25,000 – up nearly £4,000 compared with January.
Rent in London has fallen since the Brexit vote, some estate agents say. More rental properties are appearing on the market, as potential sellers decide to rent out their homes and wait out the Brexit uncertainty.
You can share this story on social media: