Pound rallies as UK political storm subsides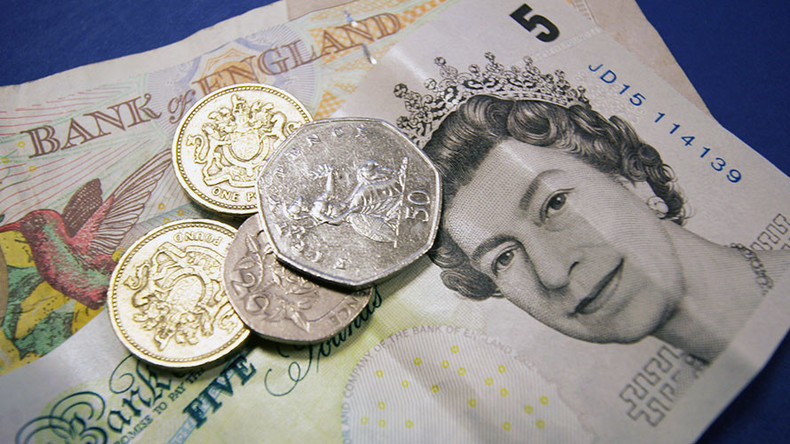 Sterling climbed for a fourth consecutive trading session on Wednesday as Theresa May gets ready to become Britain's new prime minister, removing the political uncertainty over the Conservative Party's leadership.
The British currency rose to $1.3326 on Wednesday, its highest level in July, before falling to $1.3240, while the blue-chip FTSE 100 Index touched an 11-month high on Tuesday.
May will take office by Wednesday night London time, replacing David Cameron after her only rival Andrea Leadsom pulled out of the contest on Monday.
According to Ankit Gheedia, an equity and derivatives strategist at BNP Paribas, many investors see May as a "safe pair of hands".
"The difference between Theresa May and her counterpart was that she has a disciplined approach and a proper strategy for Brexit. The alternative was uncertain… We know she has experience, and is a bit more strategic, so the market is relieved on the back of that," said Gheedia.
On Tuesday, Bank of England Governor Mark Carney said he's comfortable with the pound plunging to 31-year lows.
"The exchange rate is helping in this circumstance… There will be a new trading relationship, a new economic relationship," and "the exchange rate move can help with that adjustment," said Carney.
READ MORE: UK govt proposes 15% corporate tax to boost post-Brexit economy
The governor added that a cheap pound may help reduce the current account deficit by about a third, as exports increase and the country's balance sheet gets better.
"There will be growth in this economy, without question," Carney said.
Britain has had a persistent current account deficit since the early 1980s. In the last quarter of 2014, it hit a record deficit of 7.2 percent of the country's GDP.
Media reported Wednesday the Bank of England may cut the interest rate to 0.25 percent from the current record low of 0.5 percent to cool financial markets and boost consumer confidence.
"The case for action is strong, not least with growing evidence of a sharp slowdown in the UK economy, including the early indications from surveys released last week that business and consumer confidence has plummeted in the aftermath of the vote," Daiwa Capital Markets analysts said in a note seen by Market Watch.
You can share this story on social media: