UK becomes sterling travel destination as pound plummets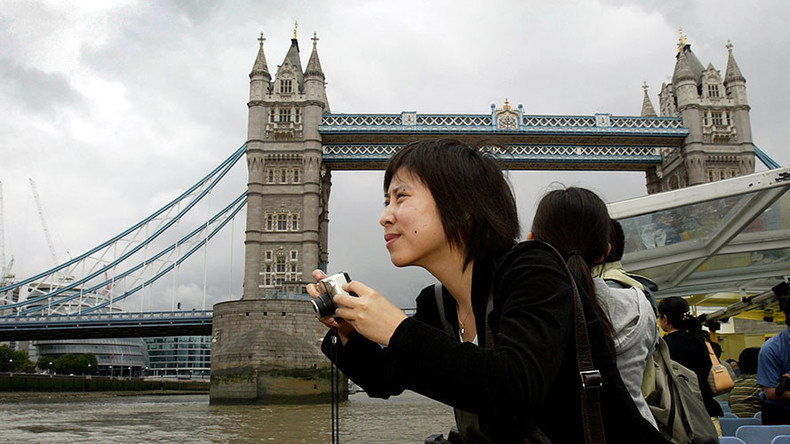 Britain's weak pound is giving the nation's tourism industry a much needed boost following the June 23 referendum vote to leave the European Union.
The pound plummeted to its lowest level since 1985 in the aftermath of the Brexit vote, sending shockwaves throughout the global economy.
However, Britain's tourist industry appears to benefiting from the weak sterling, with flight bookings to the UK up 10 percent on the same period last year, according to travel data specialist Forward Keys.
British Airways reports a third more Americans are looking for flights to Britain, while China's biggest tour operator has seen a 200 percent rise in searches for UK-bound holidays.
The British pound has become more unstable than virtual currency bitcoin following the EU referendum vote to leave the EU last month.
Hotel operators in the UK are also hoping for a boom in domestic holidaying because of the increased cost of overseas travel.
"We are already seeing Brits taking more trips up north and to traditional seaside locations," said Travelodge communications director Shakila Ahmed.
"People are realizing they can do three destinations in one holiday: say Manchester for a city break, the Lake District for some beautiful countryside and Blackpool for the beach."
VisitBritain, which promotes the UK as a travel destination, says it is actively trying to promote the country as a welcoming destination following news reports of increasing racist incidents following Brexit.
"We need to portray Britain as a very welcoming destination. We are monitoring what European media are saying about us," VisitBritain Director Patricia Yates said.
"In some markets it remains positive but in others there is concern about Britain walking away."
The pound jumped on news of Conservative leadership contender Andrea Leadsom's decision to drop out of the race on Monday, ensuring that Home Secretary Theresa May become the next PM.
However, as calls for general election grow and with the process of leaving the EU still nowhere near getting started, it is unlikely the sterling will return to its former value any time soon.
You can share this story on social media: