Jeremy Corbyn can automatically run in leadership race – Labour Party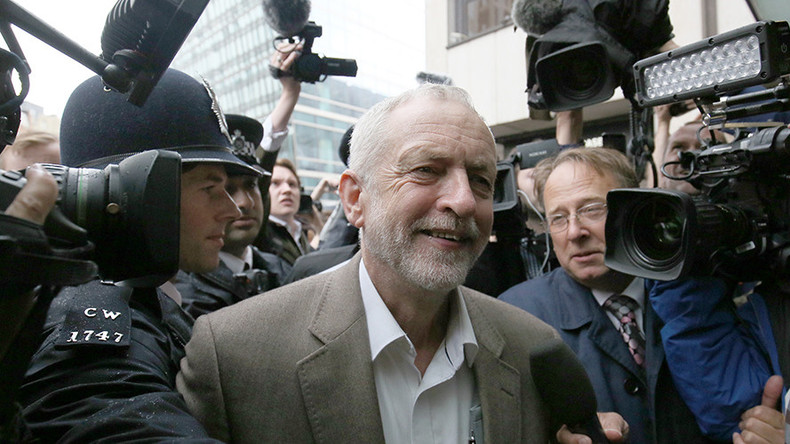 Labour Party leader Jeremy Corbyn will be on the leadership ballot following a decision by the National Executive Committee (NEC) on Tuesday.
Corbyn, who received one of the largest mandates for the leadership from Labour members and supporters in 2015, has been fighting to be on the ballot following an attempt to oust him as party leader.
Speculation had been mounting that the 67-year-old left-wing politician would only be allowed defend his leadership if he received the support of a total of at least 51 members of the UK parliament and the European parliament. However, the NEC's announcement means Corbyn can expect to be on the ballot automatically.
Read more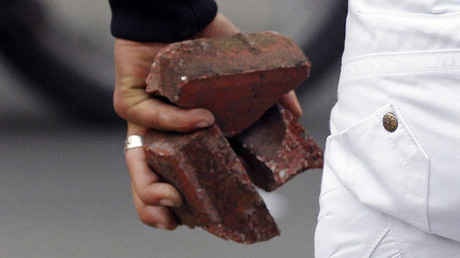 "The NEC has agreed that as the incumbent leader Jeremy Corbyn will go forward onto the ballot without requiring nominations from the Parliamentary Labour Party (PLP) and the European Parliamentary Labour Party (EPLP)," a party spokesman said in a statement, according to Reuters.
All other candidates will have to attain the required number of nominations in order to go forward to the ballot, the statement continued.
The Labour leader was met by a cheering crowd as he left the NEC meeting in central London on Tuesday.
Speaking to press and supporters, Corbyn said he was "delighted" about the decision.
He stated that he does not expect MPs opposed to his tenure to launch a legal challenge.
"There's been a very long legal discussion this afternoon, there were very well qualified lawyers on hand to advise so I think we are fine," he said.
"We will be campaigning on all the things that matter: the inequality and poverty that exists in this country; the need to end the privatization of our National Health Service; the need to give real hope and opportunities to the young all across this country. That's what Labour exists for and that's the campaigning work we're going to be doing the length and breadth of this country," he told a crowd of waiting supporters.
Corbyn's only challenger to date for the Labour party hotseat, Angela Eagle said in a tweet that she welcomed the contest ahead.
"I am determined to win it," she said.
On Monday the former shadow secretary of state announced her formal leadership bid by reiterating her belief that Corbyn cannot win a general election.
"I can provide leadership that Corbyn can't," she said.
READ MORE: Eagle has landed: Labour coup heats up as Corbyn leadership formally challenged
Corbyn's supporters have rallied to support him on social media, with Shadow Chancellor John McDonnell, the Labour MP for Hayes and Harlington, declaring it a win for democracy.
Jeremy on the ballot. Democracy prevails. We will use leadership election to sign up even more members & prepare ground for General Election

— John McDonnell MP (@johnmcdonnellMP) July 12, 2016
The anti-democratic attempt to deny Labour Party members their rightful and fair say has failed.

— Richard Burgon MP (@RichardBurgon) July 12, 2016
Meanwhile, center-left Labour MP Michael Dugher appeared to hit out at the news, by saying that mutinying backbenchers meant Corbyn had the support of less than 20 per cent of the party's MPs.
If you can't even get 1 in 5 of your own party in parliament to have confidence in you, what possible moral authority do you have? #Corbyn

— Michael Dugher MP (@MichaelDugher) July 12, 2016